Over the last two years, the Tech Transparency Project (TTP), a research initiative of CfA, has played a key role in demonstrating the extent to which Apple's supply chain is tainted by forced labor in China. This research is based on hard evidence: Chinese-language media reports, government announcements, and even videos posted online. Yet in the face of such detailed allegations raised by TTP and others, Apple has consistently refused to acknowledge the problem, repeatedly issuing the same blanket denial about its suppliers' use of minority Uighur laborers.
Under U.S. law, the Tariff Act of 1930 (19 U.S.C. § 1307) prohibits "the importation of merchandise mined, produced or manufactured, wholly or in part, in any foreign country by forced or indentured labor," according to U.S. Customs and Border Protection (CBP). As the agency states, "Such merchandise is subject to exclusion and/or seizure, and may lead to criminal investigation of the importer(s)."
We believe there is sufficient evidence to conclude that Apple, the world's most valuable company, is in clear violation of the Tariff Act and that CBP must enforce the law. This could include issuing a Withhold Release Order (WRO) that prevents the importation of Apple products linked to forced labor.
The seizure of Apple imports credibly tied to forced labor would be consistent with Customs' other recent enforcement actions on this issue. There are currently 50 active Withhold Release Orders, and 696 shipments have been detained between October 1, 2020, and June 25, 2021, according to the agency's latest forced labor statistics.
Many of these involve the use of forced Uighur labor in China's textile, apparel, and agricultural sectors. In June, the Department of Homeland Security announced new WROs targeting silica-based products made by Hoshine Silicon Industry Co. Ltd (located in China's Xinjiang Uighur Autonomous Region) and its subsidiaries, due to concerns about forced labor. Silica is a raw material used in solar panels and electronics.
There is now compelling evidence that Apple iPhones, computers, and other products should be added to that list.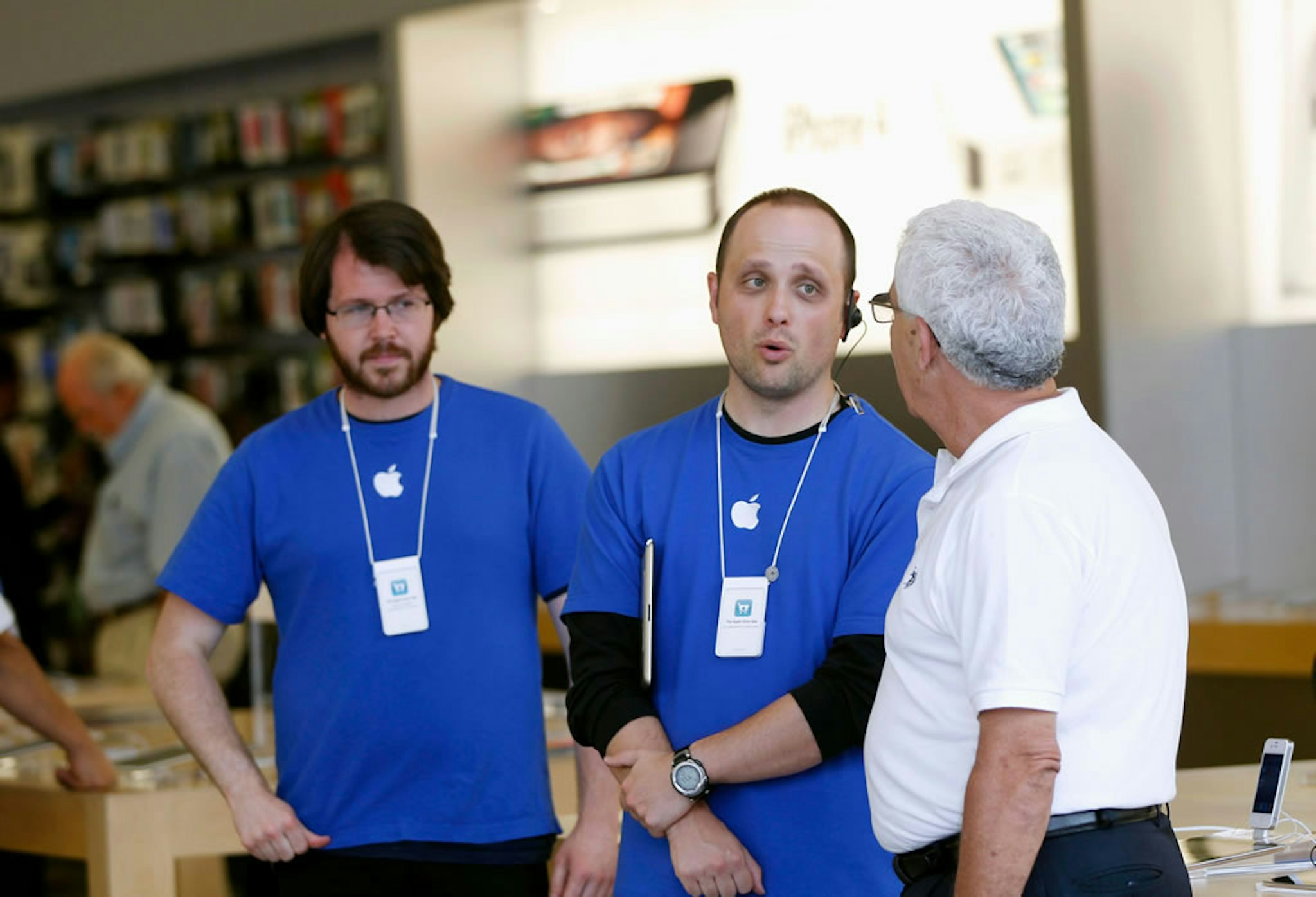 In August 2020, TTP used shipping records and Chinese documentation to show that Apple sourced retail employee uniforms from a Hong Kong-based company, Esquel Group, that's been implicated in forced labor in Xinjiang. (The Guardian covered TTP's report here.)
The Department of Commerce in July 2020 imposed sanctions on an Esquel subsidiary in Xinjiang for its involvement in forced labor. (Esquel has denied the allegations and is suing the U.S. government to remove the sanctions.) The U.S. has since imposed a blanket import ban on Xinjiang cotton.
By its own account, Esquel Group makes extensive use of cotton from Xinjiang—it owns at least three milling facilities in the region—and works closely with the Xinjiang Production and Construction Corps, a quasi-state entity that the U.S. government has also linked to forced labor. In a statement to The Guardian, Apple acknowledged sourcing cotton from Esquel but denied it came from Xinjiang.
In January 2021, TTP uncovered documents demonstrating the use of forced labor by Lens Technology, a major Apple supplier that produces touch screen glass for the iPhone. In 2018, the city of Turpan, Xinjiang planned to send 1,000 minority laborers to work at Lens Tech facilities in Hunan Province, about 2,000 miles away. The transfer program included provisions for "ethnic unity education" and other measures to ensure "social stability and peaceful long-term governance." An additional 2,200 people were dispatched to Lens Tech facilities in Jiangxi the following year from the Uighur-majority Kashgar Prefecture by an organization known for so-called "military-style" forced labor transfers.
Responding to the Washington Post's coverage of the TTP report, Apple said Lens Tech had received no Uighur labor transfers from Xinjiang, despite video evidence unearthed by TTP of Uighur Lens Tech workers. Later, in July 2021, the Wall Street Journal reported that Lens Tech had phased out Uighur laborers transferred from Xinjiang—confirming that the company had engaged in the practice.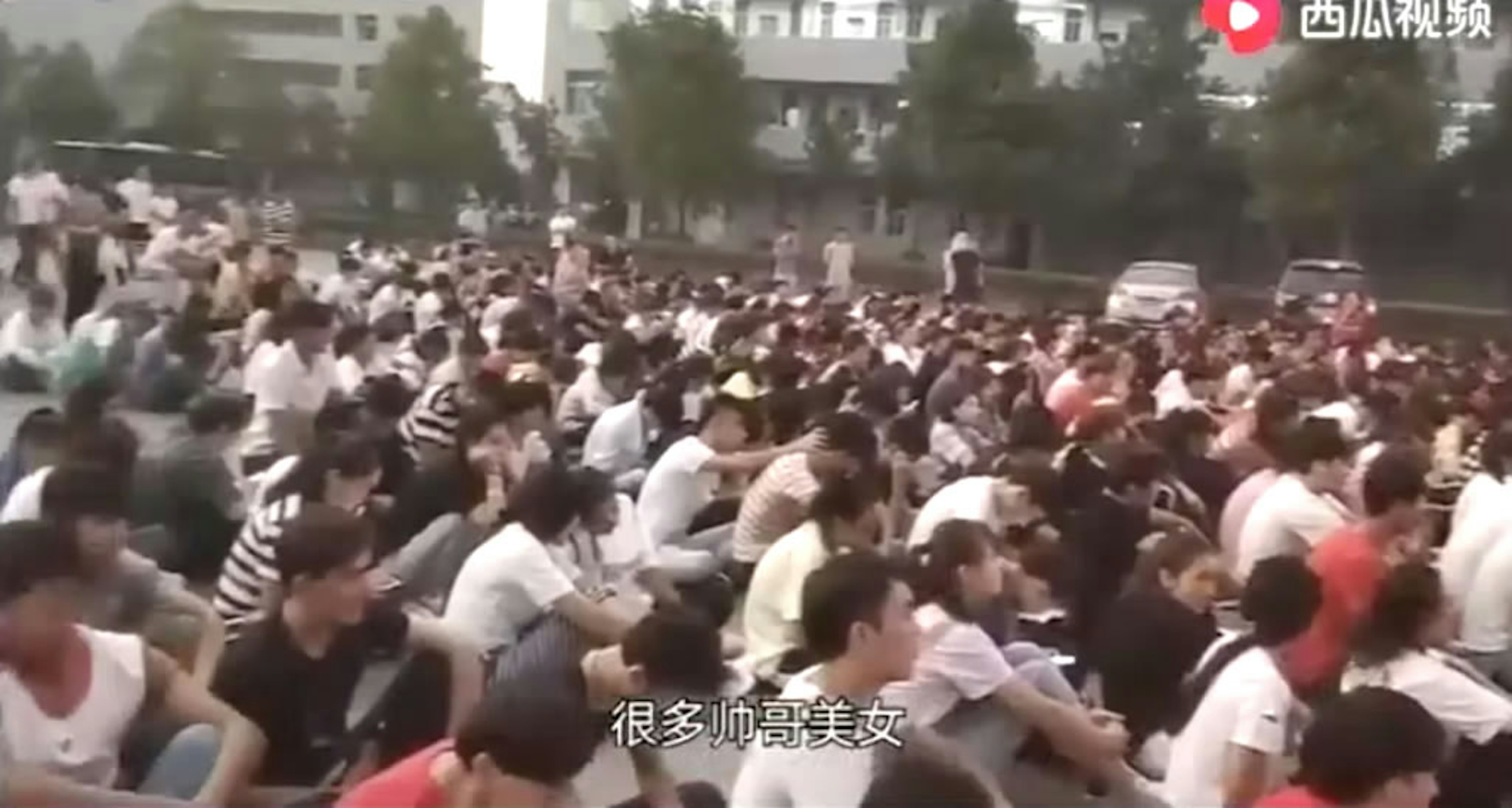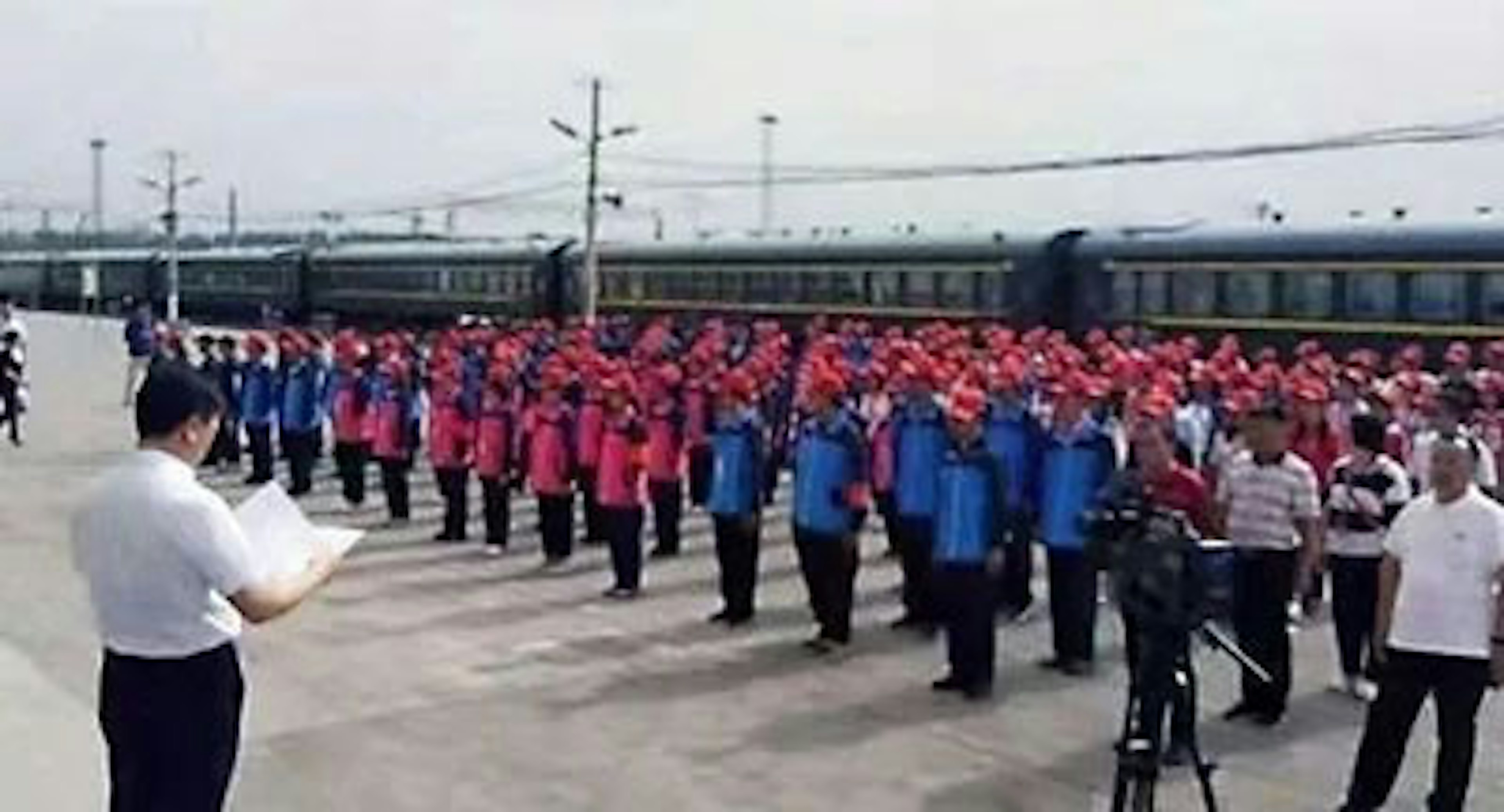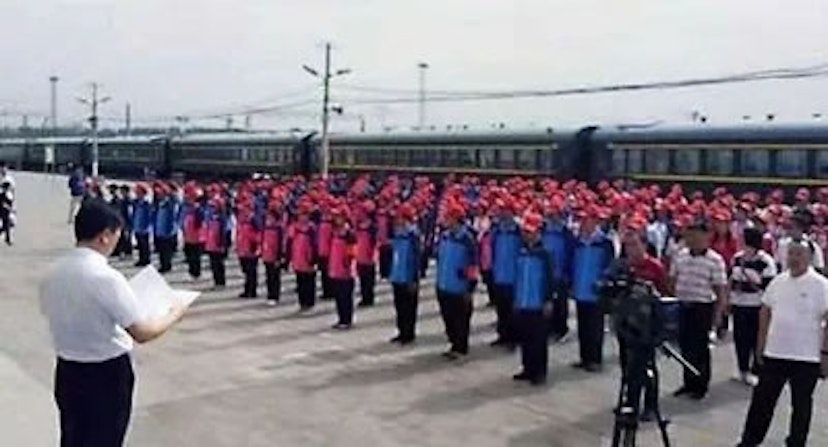 TTP also worked closely with The Information on its May 2021 exposé that identified a total of seven Apple suppliers linked to forced labor in Xinjiang. TTP independently identified Avary Holding's links to Xinjiang forced labor and worked closely with The Information in finding and analyzing evidence for the other six companies. Apple nevertheless toldThe Information that "despite the restrictions of Covid-19, we undertook further investigations and found no evidence of forced labor anywhere we operate."
O-Film Group was identified by the Australian Strategic Policy Institute in March 2020 as an Apple supplier using Uighur laborers transferred from Xinjiang. TTP uncovered additional evidence, published in the January report on Lens Tech, further quantifying these transfers: between 2017 and late 2019, at least 1,800 workers from Uighur-majority Hotan Prefecture were sent to O-Film. Reports surfaced in March 2021 that Apple had quietly cut ties with O-Film as a result. But Apple has never publicly acknowledged the move or its ties to forced labor.
Apple's repeated claims to have "thoroughly investigated" the forced labor issue are questionable, given the evidence that such factory inspections appear to be much more challenging, if not impossible, in China. In April, the Chinese government raided and shut down the China-based partner of an Apple labor consultant known for investigating forced labor, the Wall Street Journal reported. In June, the State Department stated that it was increasingly concerned about interference with supply chain audits in China, including harassment and detention of auditors, according to Axios.
Even outside of Apple's supply chain, TTP has uncovered concerning Apple connections to Chinese companies complicit in the ongoing atrocities against the Uighur people. This June, TTP revealed that Apple's green energy partner, Xinjiang Goldwind Science & Technology, has probable links to Xinjiang forced labor transfers. (BuzzFeed covered TTP's findings.)  Goldwind's founder and chairman also enthusiastically participated in cultural-political programs closely linked to the intense surveillance and repression of Uighurs in their own homes. Apple has yet to address these ties to its investors or the public.
Overall, Apple seems unable or unwilling to conduct basic due diligence research on its partners in China, or to acknowledge its repeated use of forced labor in China.
By filing this complaint, Campaign for Accountability hopes that Customs and Border Protection will help spur the company to respect the rights of Uighurs and take seriously its stated commitment to human rights and a safe, noncoercive workplace.