A year ago, Facebook tried to wash its hands of responsibility for the Jan. 6 Capitol riot, despite the fact that, as the Tech Transparency Project (TTP) documented, its platform was a prime tool for organizing the rally and spreading the conspiracy theories and militant extremism that drove the rioters.
Now, as Americans approach the first anniversary of the insurrection, TTP has found many of the same troubling patterns on Facebook, with the company continuing to overlook militant groups that pose a threat to democracy and the rule of law. Even more alarming, Facebook's algorithms and advertising tools are often promoting this kind of content to users.
The new findings underscore how Facebook—now under parent company Meta—remains a powerful vector for domestic extremism, even after the Capitol attack that sought to overturn the 2020 election.
Among the disturbing findings from TTP's investigation:
Content associated with the Three Percenters—whose followers have been charged in connection with the Capitol riot—continues to circulate widely on Facebook.
One Facebook page connected to the Texas Three Percenters actively engages in fundraising, with no interference by Facebook.
Facebook algorithms promote Three Percenter pages to users, and in some cases, auto-generate such pages, giving them additional reach.
Facebook and Instagram still allow militia groups to run recruitment ads. One ad states, "We are prepared for war."
In militia groups on Facebook, some members flaunt their service in the U.S. Army, highlighting the issue of domestic extremism in the military.
Militia groups continue to have a robust presence on Facebook despite the company's August 2020 pledge to crack down on U.S.-based militia organizations. The Office of the Director of National Intelligence warned of a "heightened threat" of domestic violent extremism in March 2021, one of a number of government warnings on the issue last year.
Facebook's failure to curb these groups show how little has changed in the platform's approach to extremism despite the events of Jan. 6. For militia groups, Facebook remains an unparalleled platform for spreading their anti-government message, communicating with members, and reaching new recruits.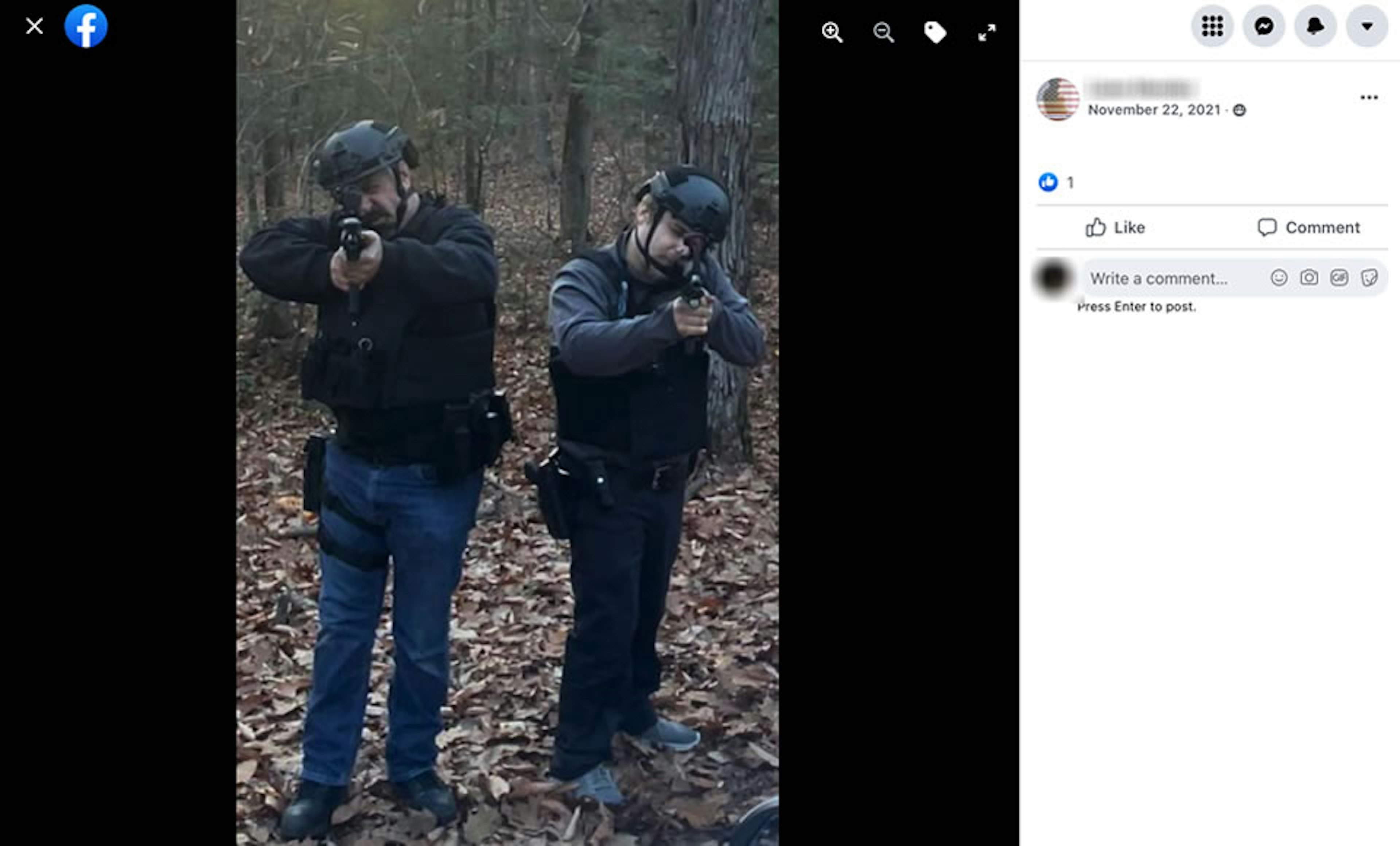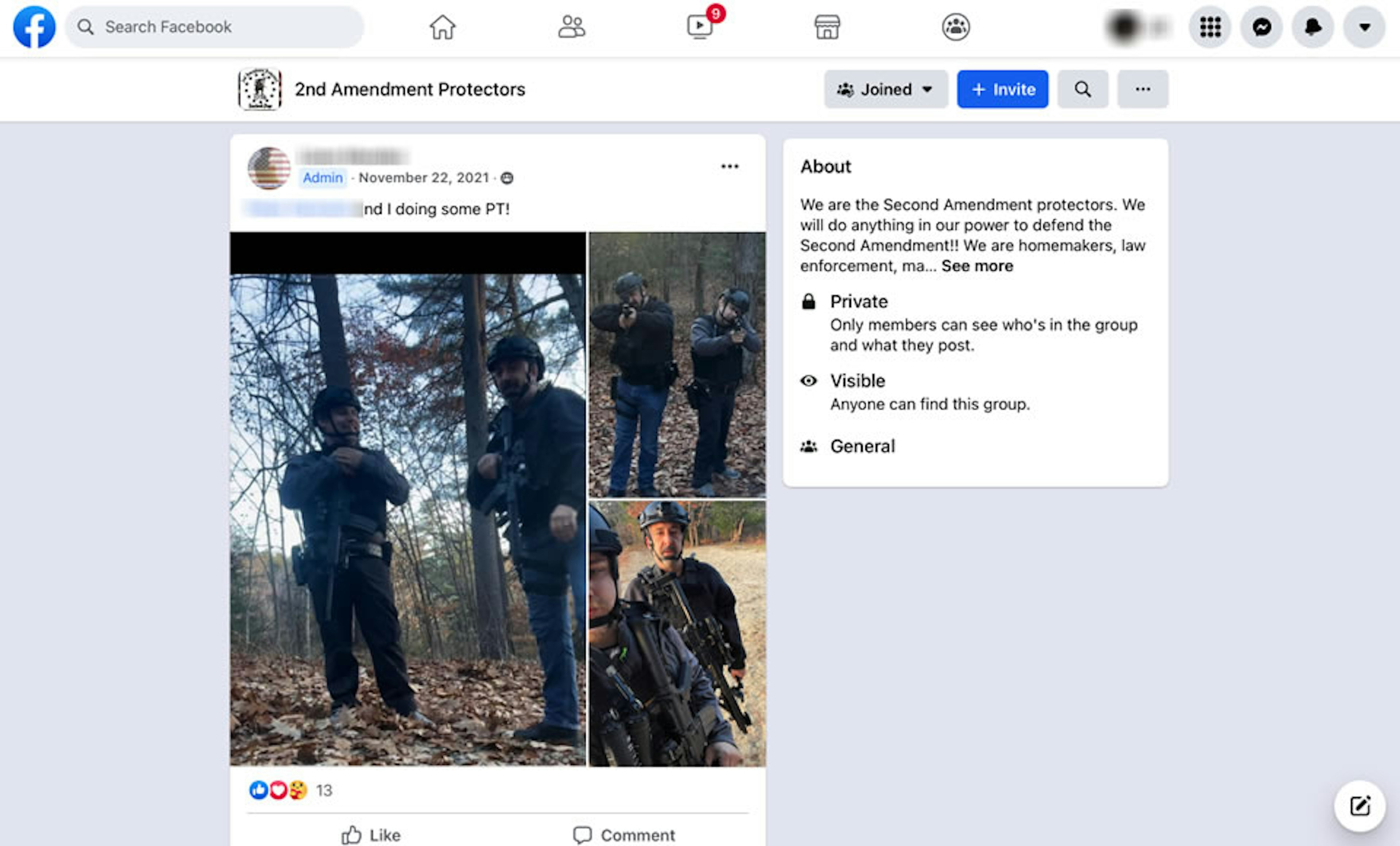 The Three Percenters—described by the Southern Poverty Law Center as part of the anti-government militia movement—played a visible role in the Capitol riot. Four California men who identified as members of the Three Percenters were indicted on conspiracy charges related to the Capitol breach, according to the Justice Department. Later reports indicate officials have linked at least seven Capitol riot defendants to the Three Percenters.
Facebook is very much aware of the threat posed by the Three Percenter ideology. The company has in fact banned the Three Percenters, according to an internal company blacklist of dangerous individuals and organizations that was revealed by the Intercept in Oct. 2021.
But as TTP has found so many times, Facebook's policy decisions don't always translate into concrete action in cleaning up its platform. The new investigation identified militia content showing allegiance to the Three Percenters—often via the symbols "III" or "III%"—all over Facebook.
Take the Facebook page for a person under the name William Teer. It links directly to the website for the Texas Three Percenters, a state chapter of the militia movement.
On Jan. 4, 2021, the page administrator posted a link to a YouTube video in which a man promoted the Jan. 6 march on the Capitol. In the video, which remained live at the time of this report's publication, he declares that he is the "leader" of the Texas Three Percenters and warns that Texans will "descend on D.C.": "We are American patriots, and we will not vanish without a fight." At least one member of the Texas Three Percenters was charged for involvement in the Capitol riot.
(A LinkedIn profile for someone named Russ Teer gives a title of "Texas State lead" at the Texas Three Percenters. The profile lists a stint in the U.S. Army in the 1980s.)
Despite its connections to the Three Percenters and the insurrection, the William Teer page operates without any apparent interference by Facebook. In Oct. 2021, the page sought to raise funds for a trip to "run patrols at the border." In November, the page posted links to a birthday fundraiser for Texas Three Percenters.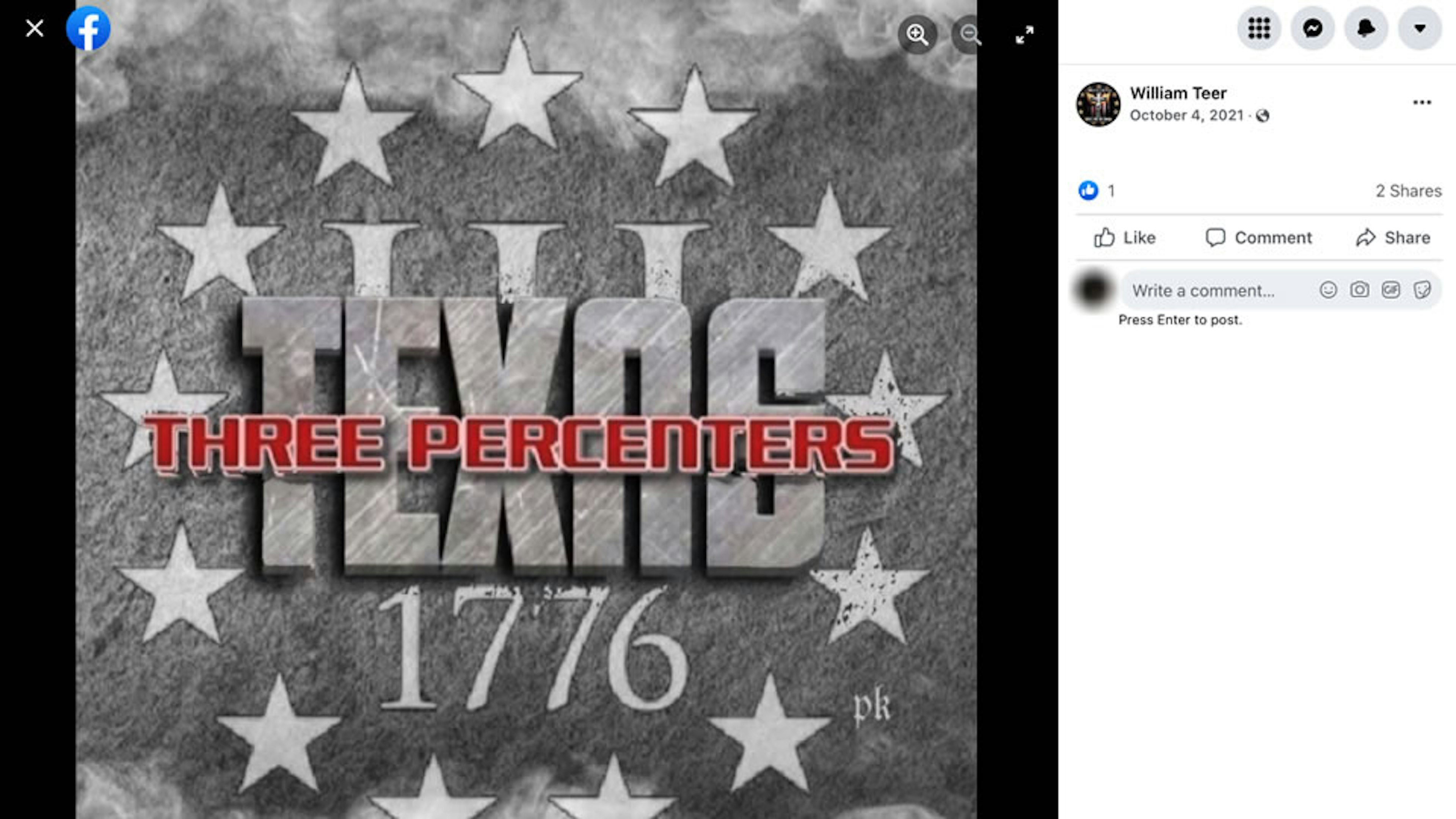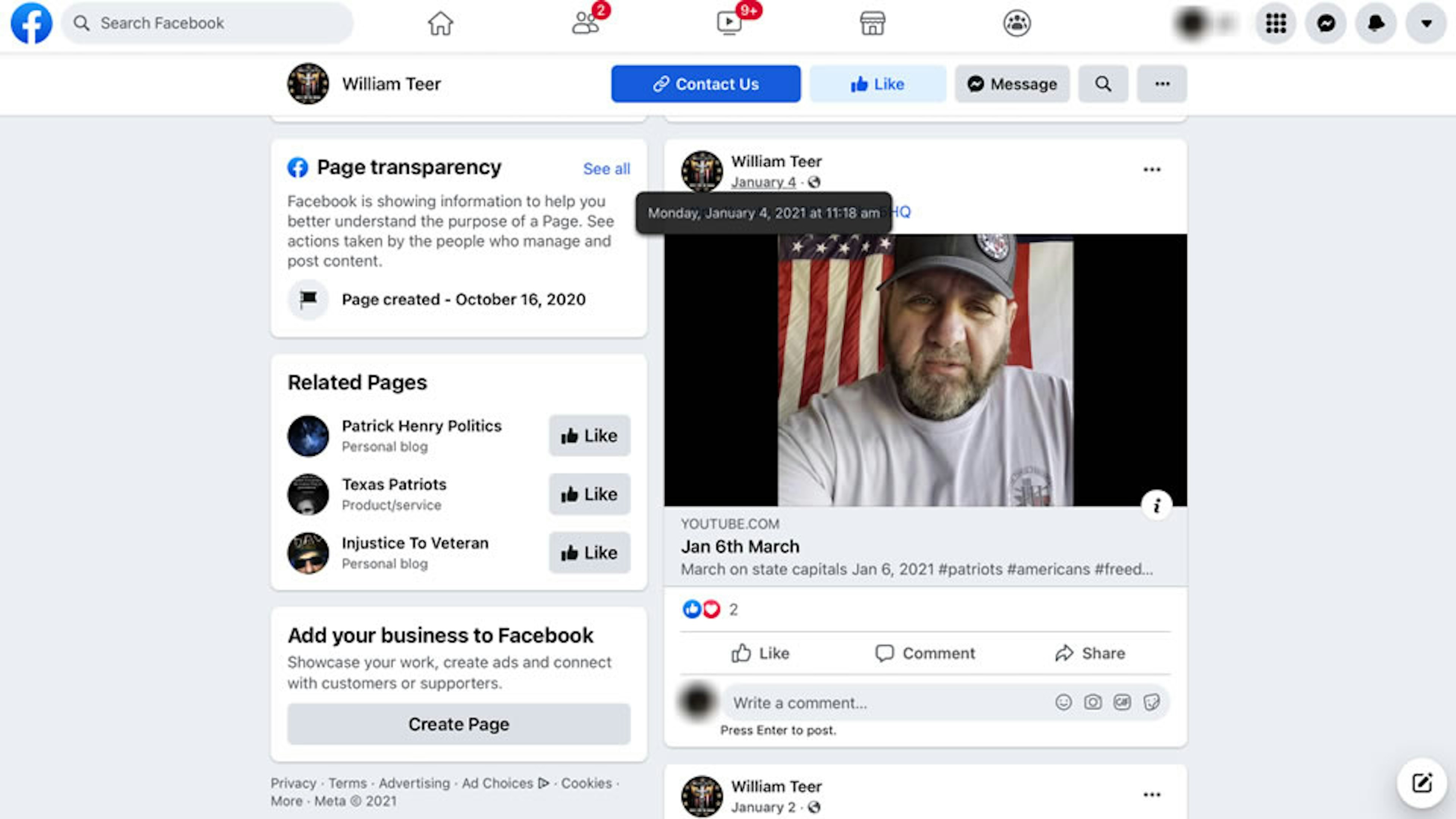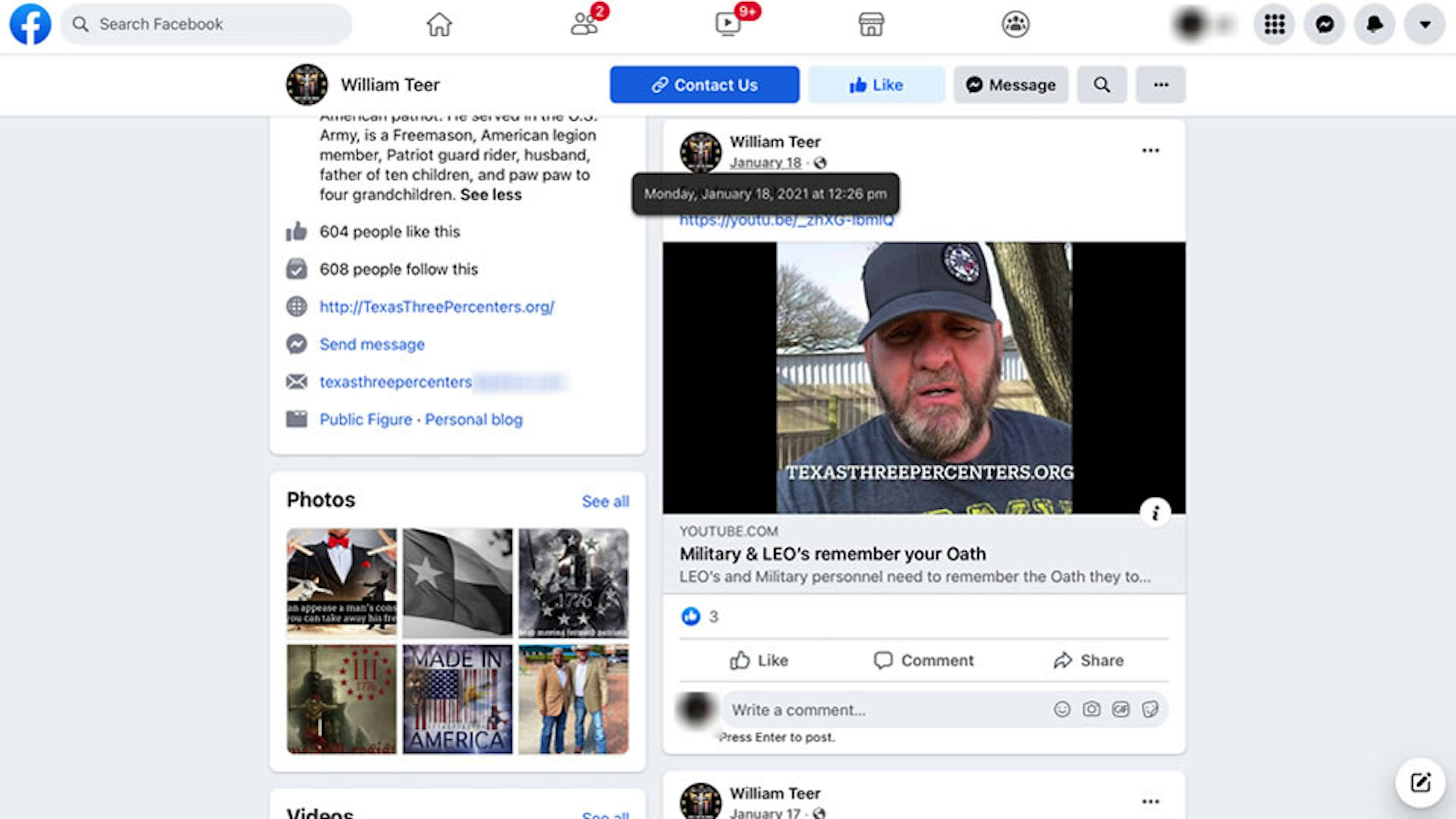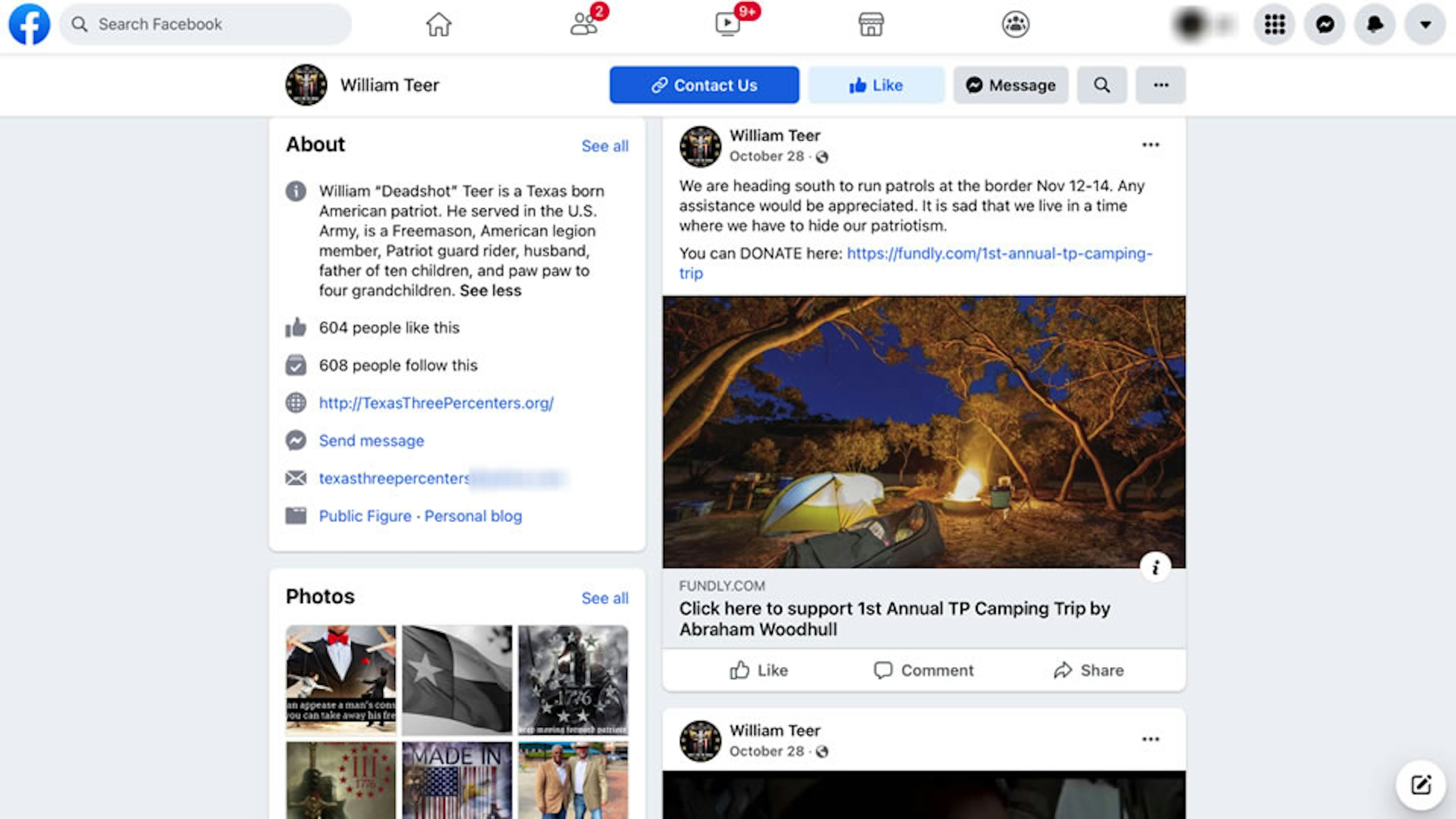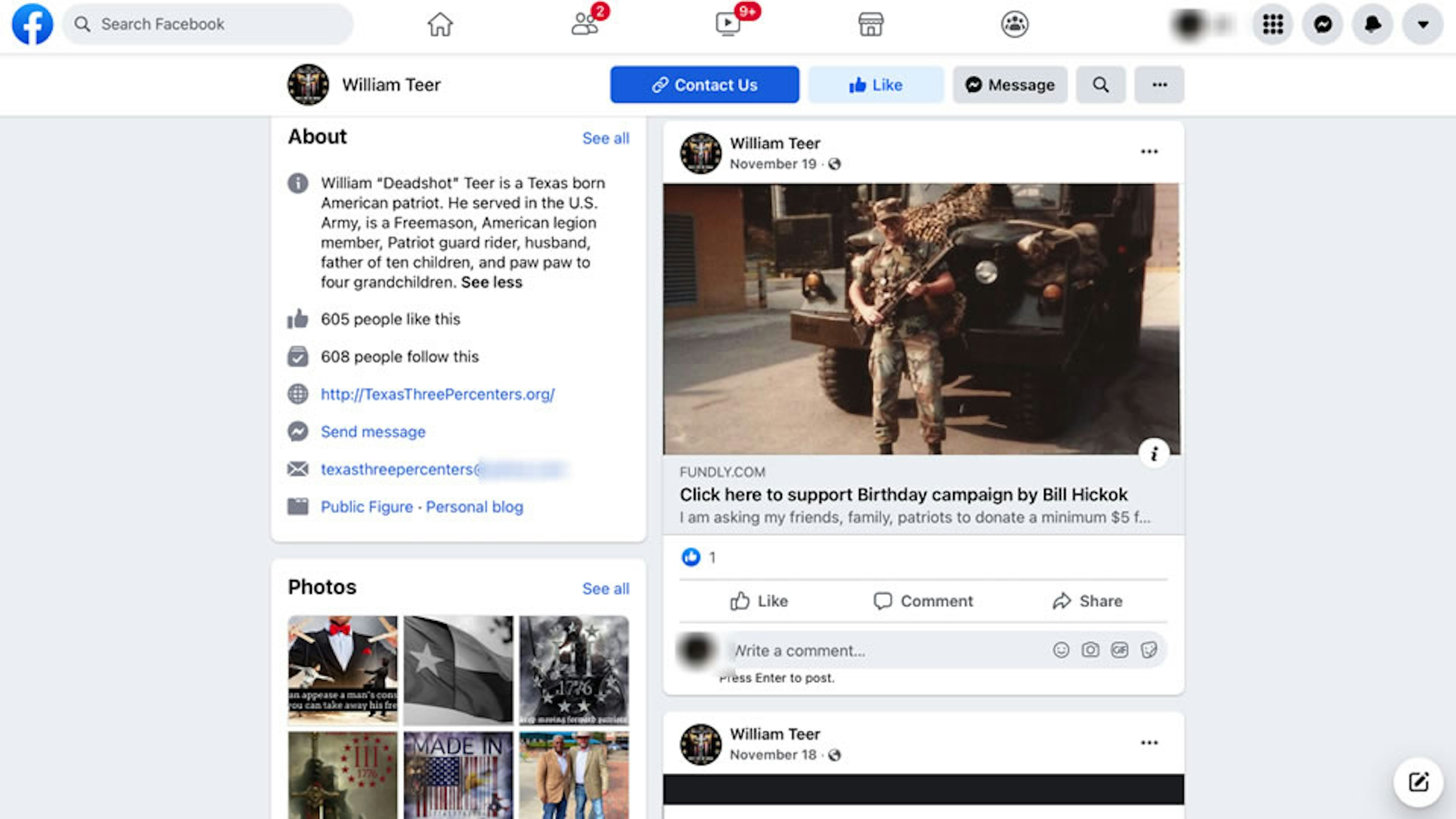 TTP found that in some cases, Facebook algorithms are actively promoting Three Percenter content to users. 
During the course of our investigation, Facebook's "suggested friends" feature recommended several accounts that prominently featured the Three Percenters' "III%" iconography in their profile photo. Facebook's "related pages" feature also recommended militia pages with similar imagery.
This is not a new issue for Facebook. As TTP has shown repeatedly, Facebook's algorithms often actively push extremist and dangerous content into people's feeds.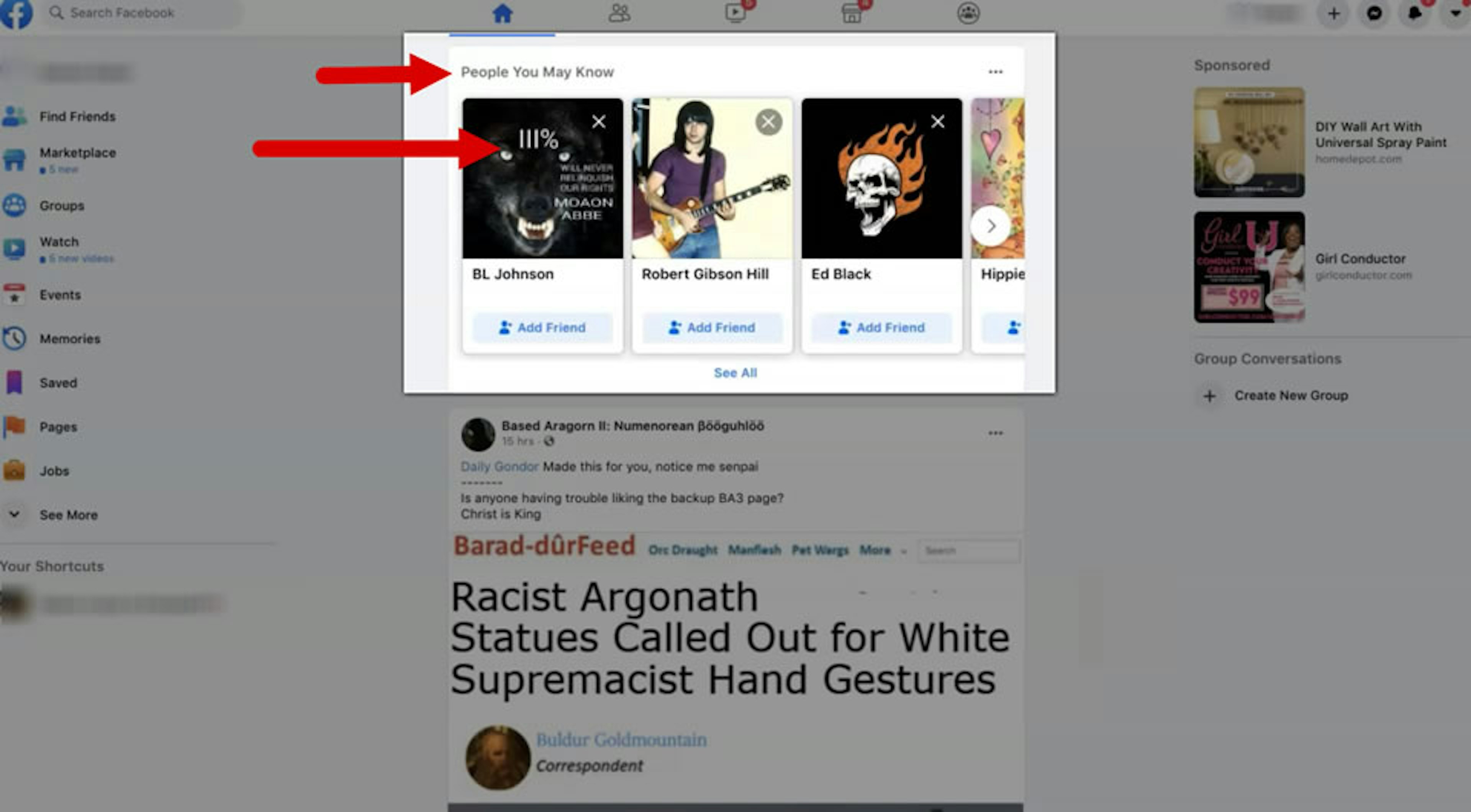 TTP also found that Facebook auto-generated seven different pages for groups aligned with the Three Percenters. Facebook automatically creates these pages when a user lists a job in their profile that does not have an existing page.
By creating pages for militia groups, Facebook gives them more visibility on the platform. The company has drawn criticism for years over this feature, which has generated Facebook pages for white supremacist and terrorist groups.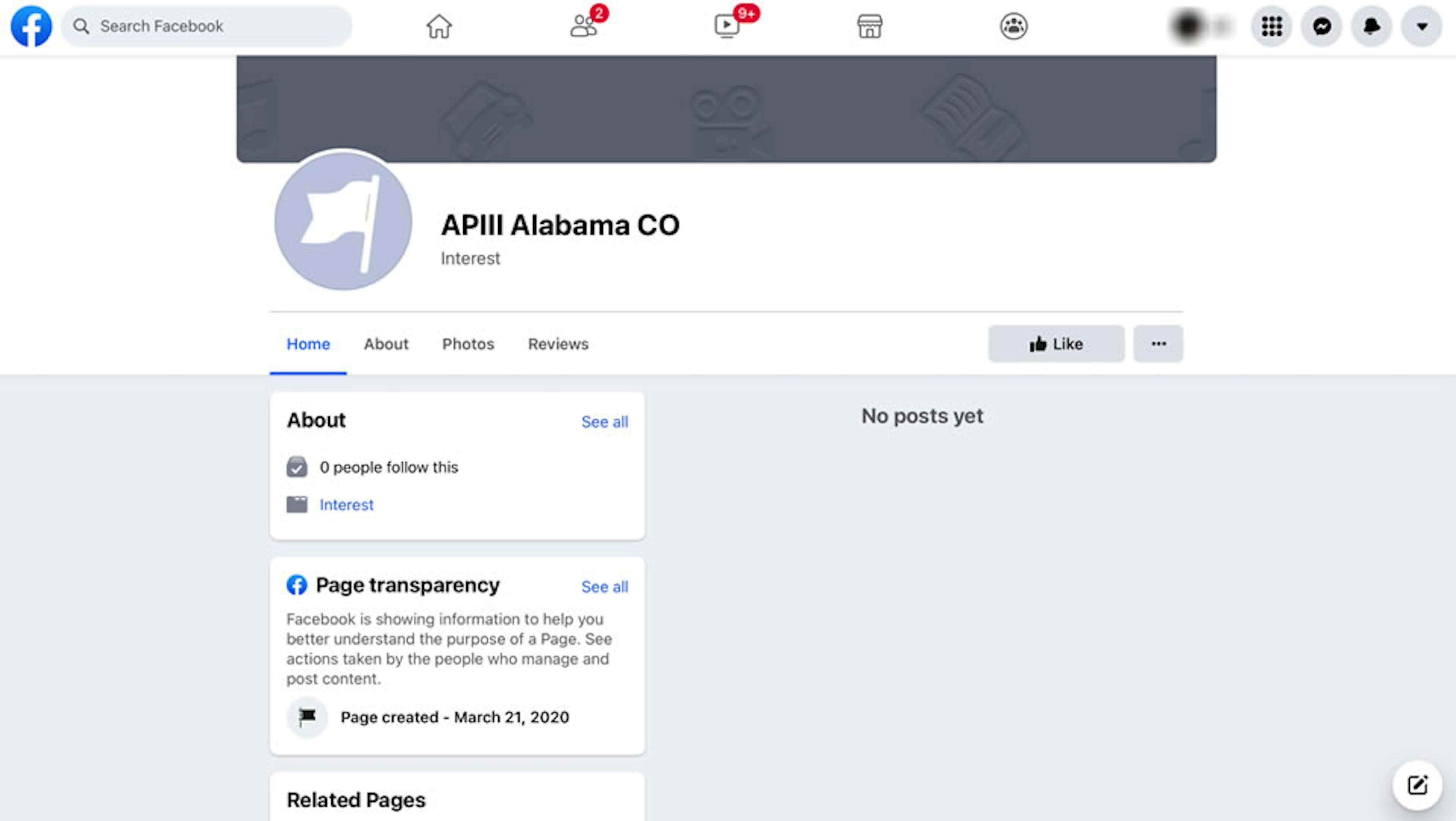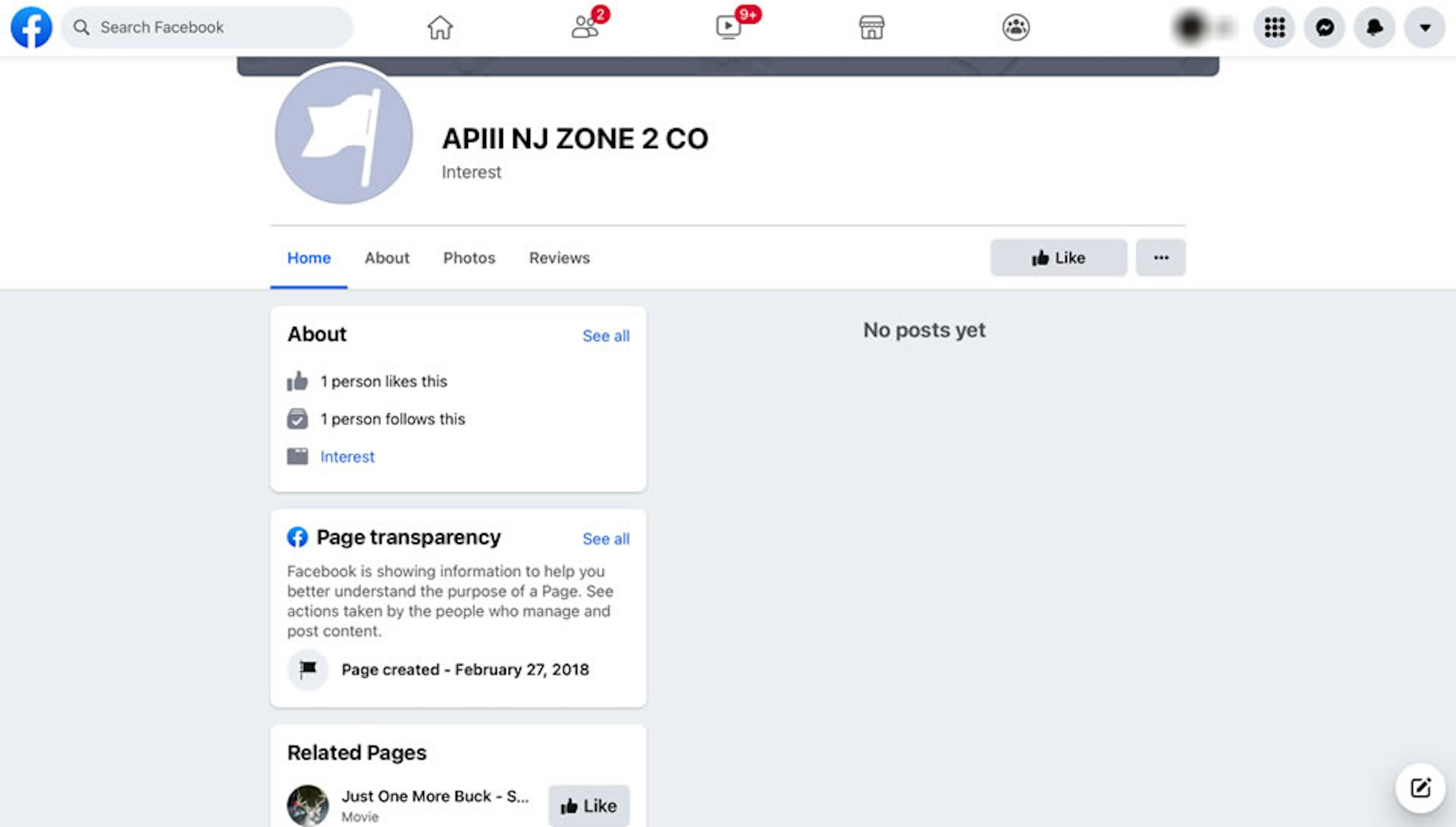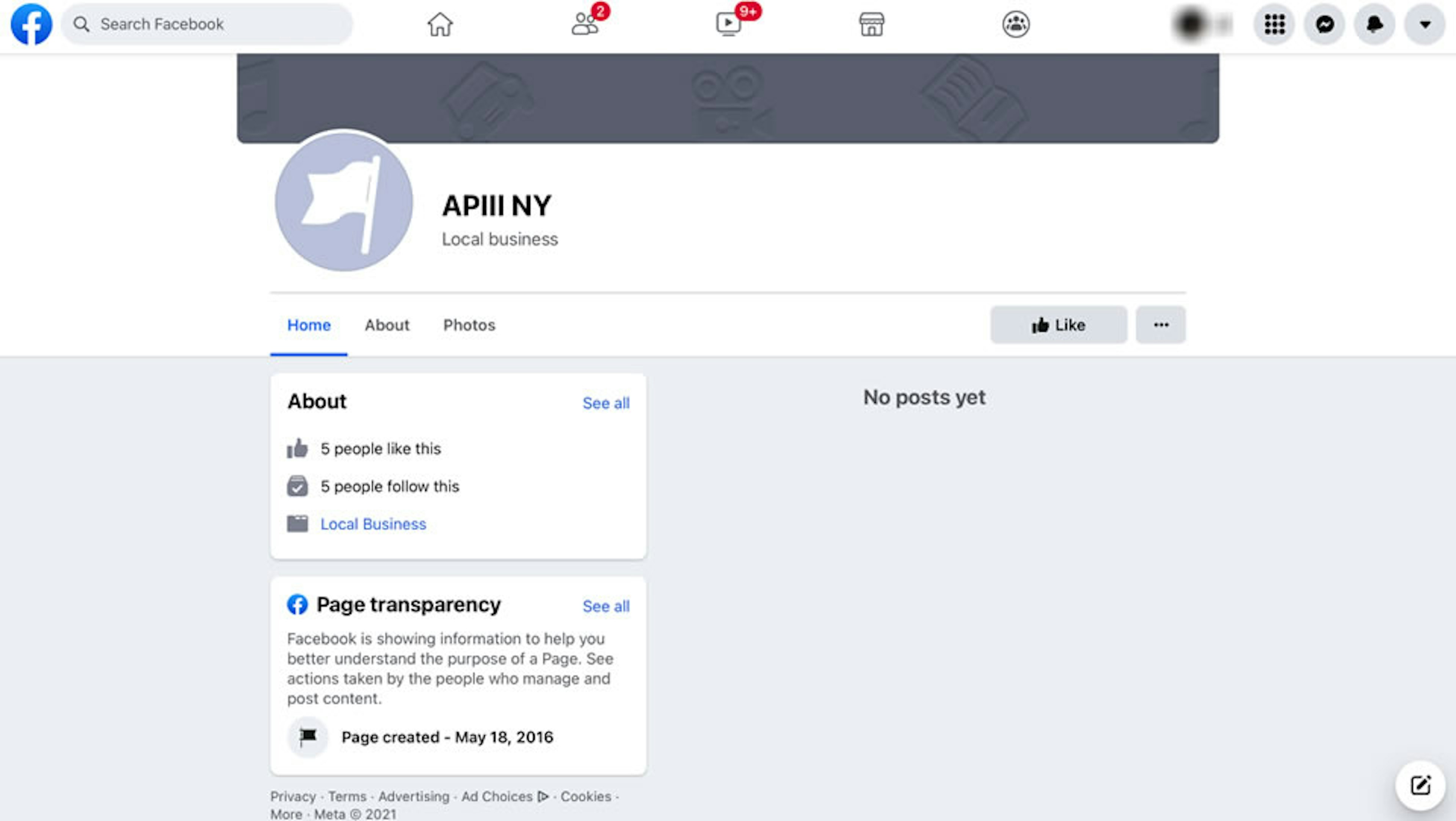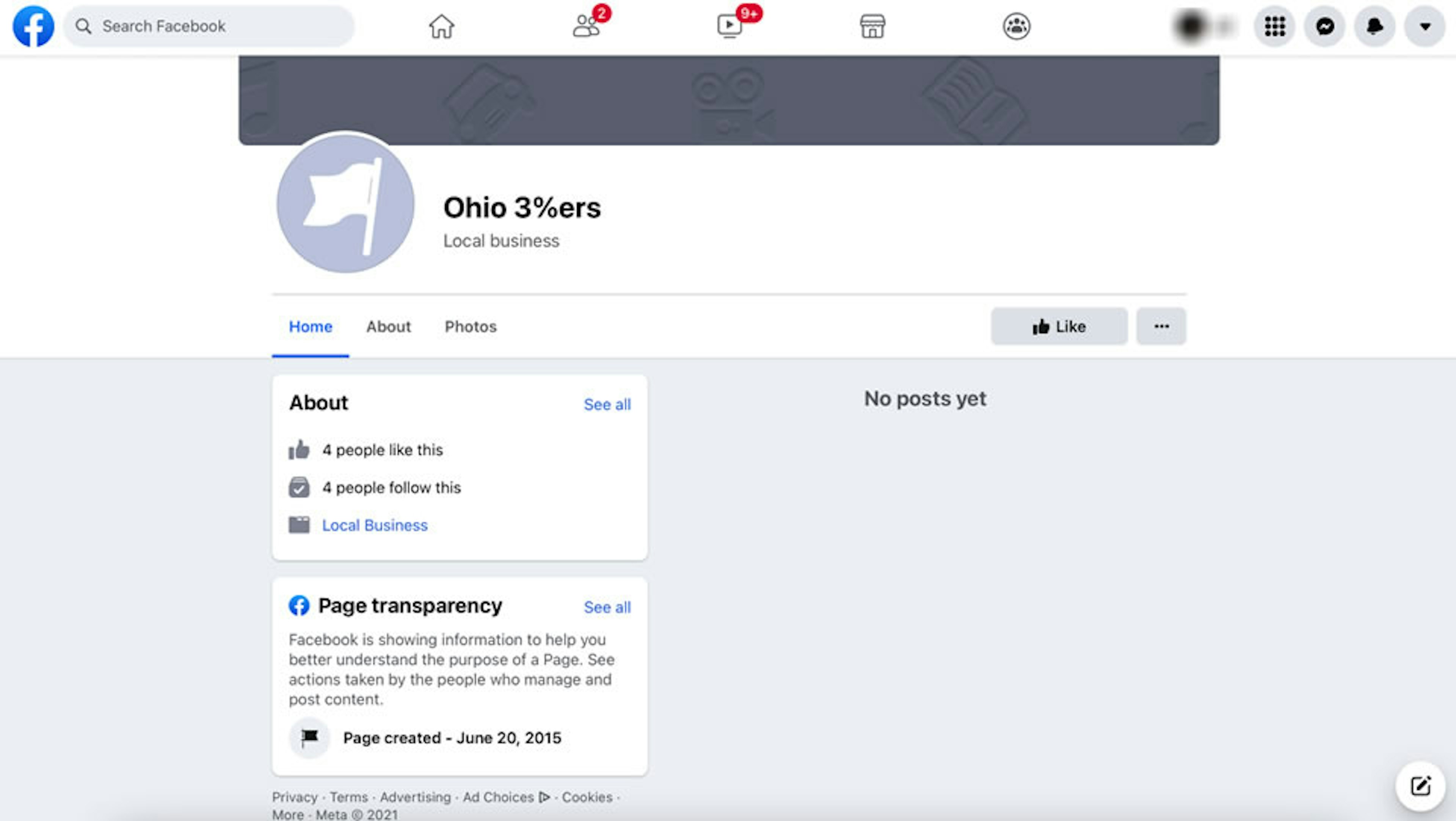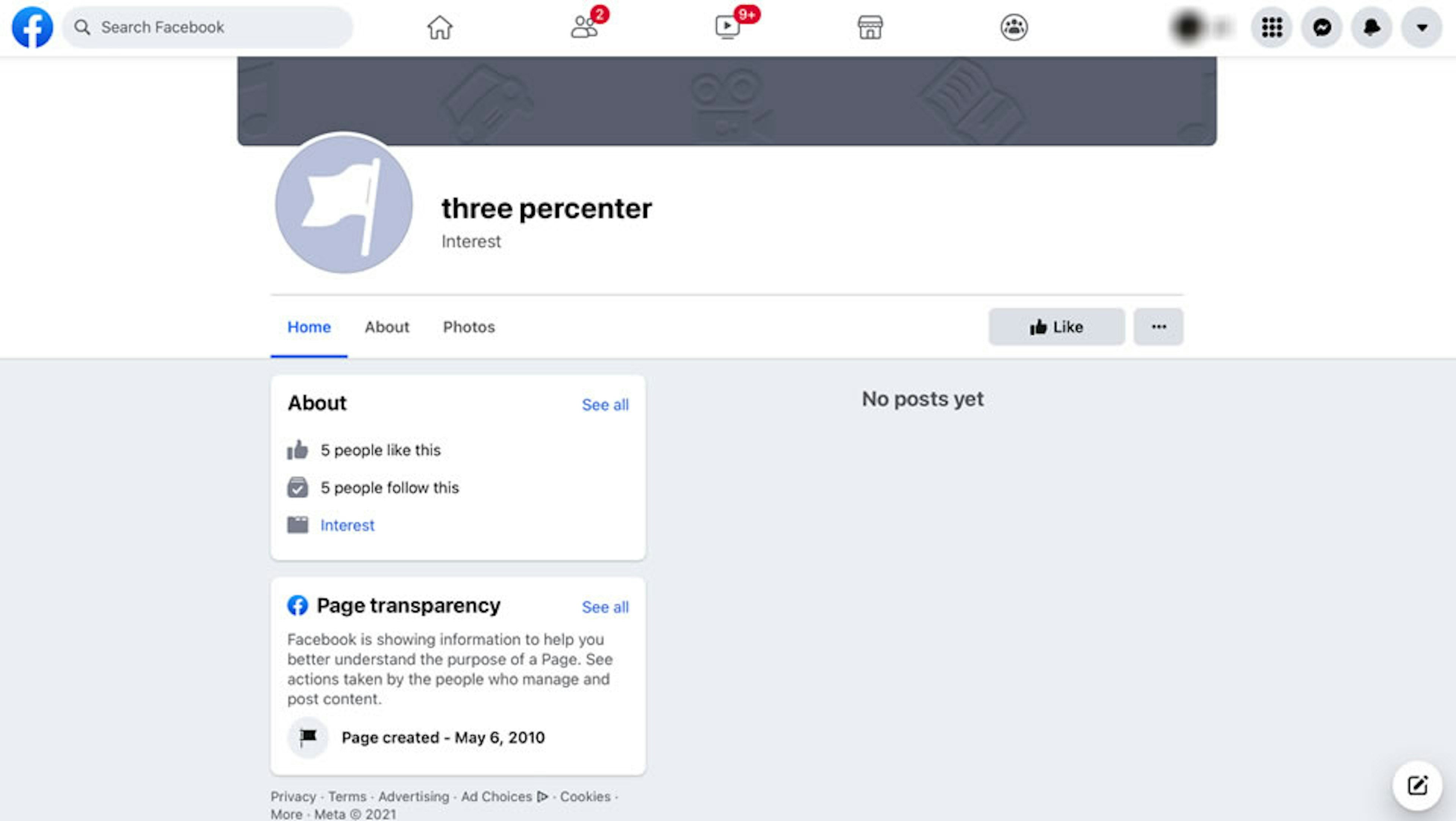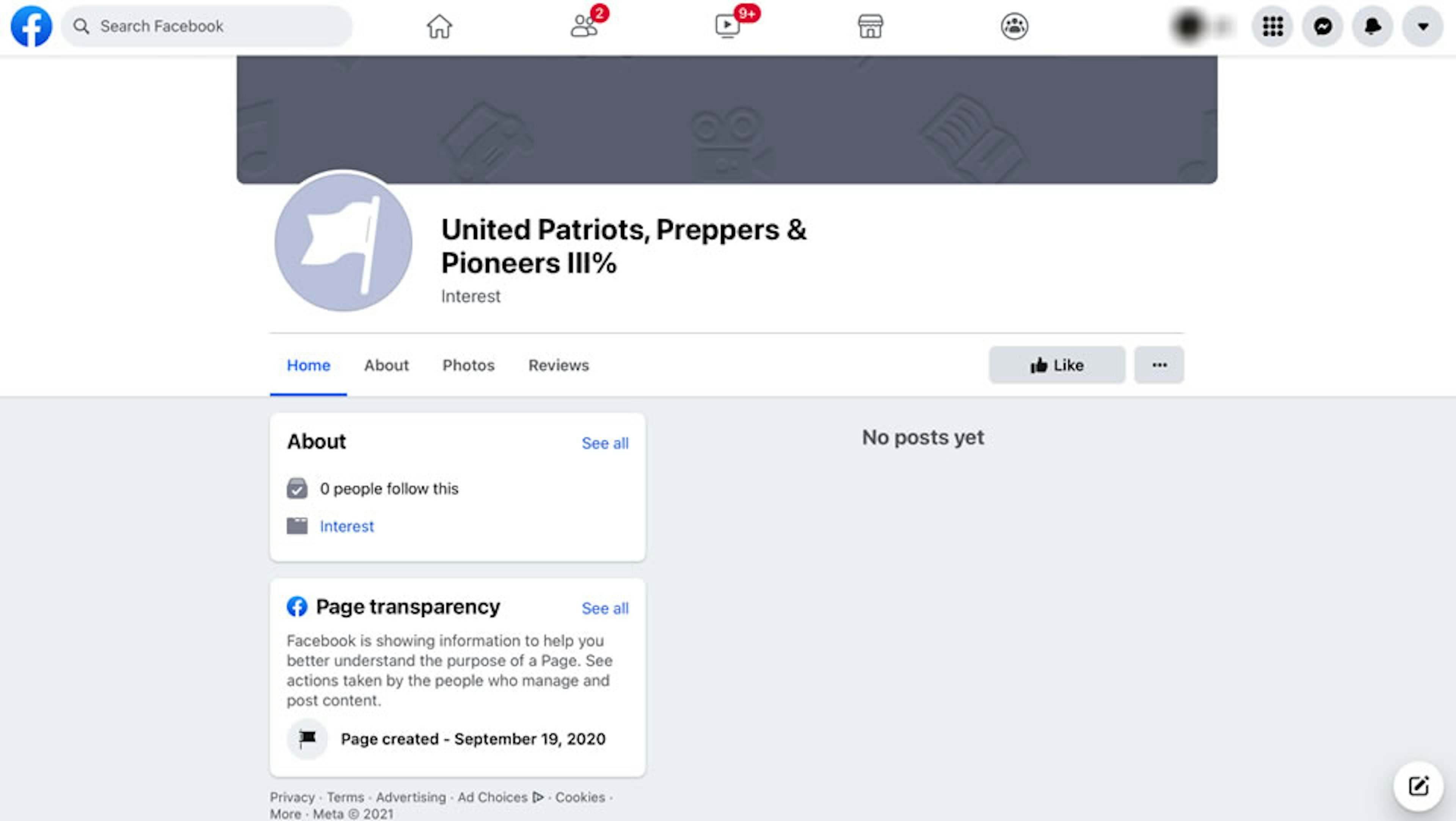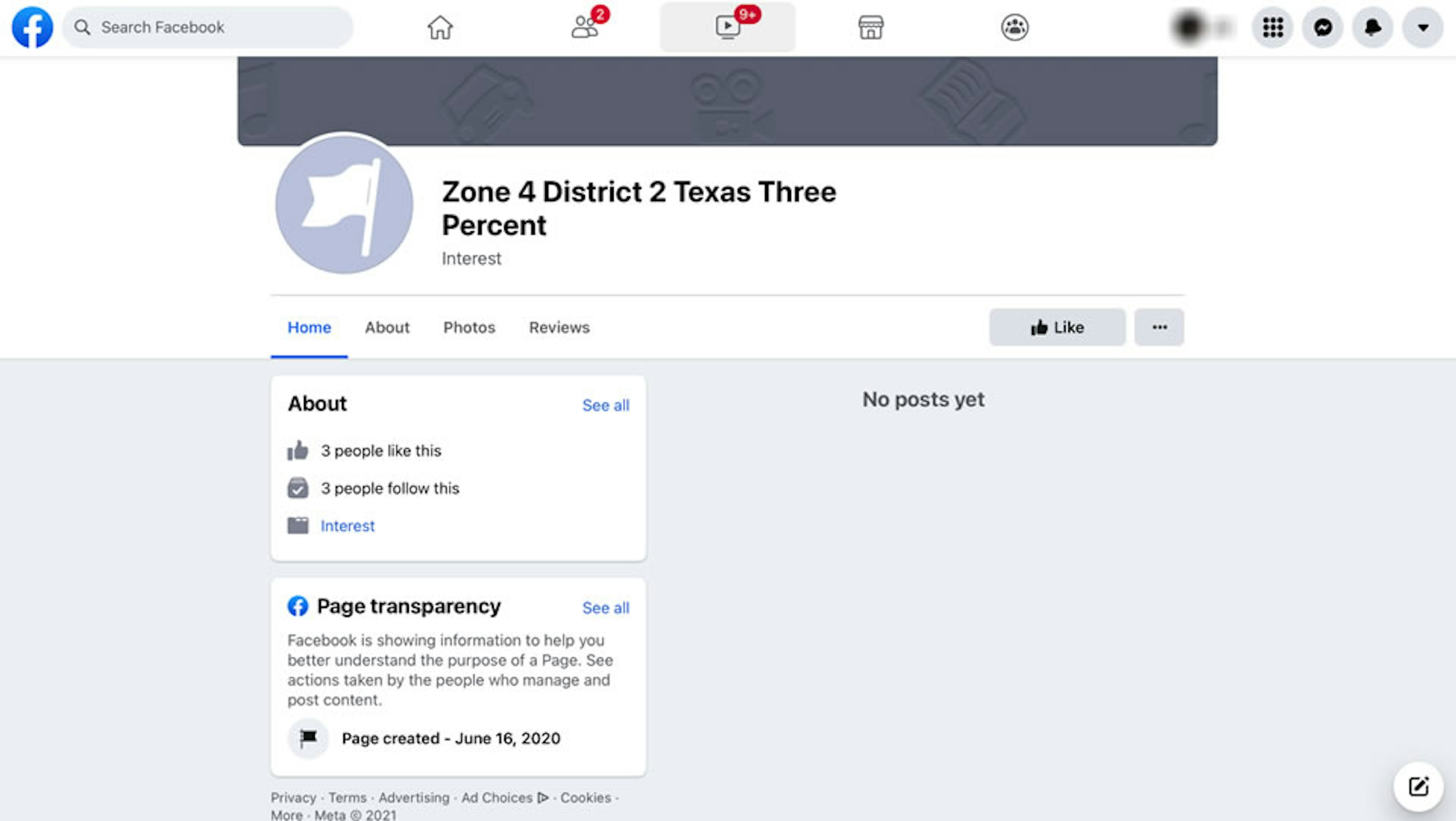 In two cases identified by TTP in April 2021, Facebook allowed profile frames that explicitly promoted the Three Percenter militia. These profile frames must be approved by Facebook, meaning the company actually signed off on them despite the militia association.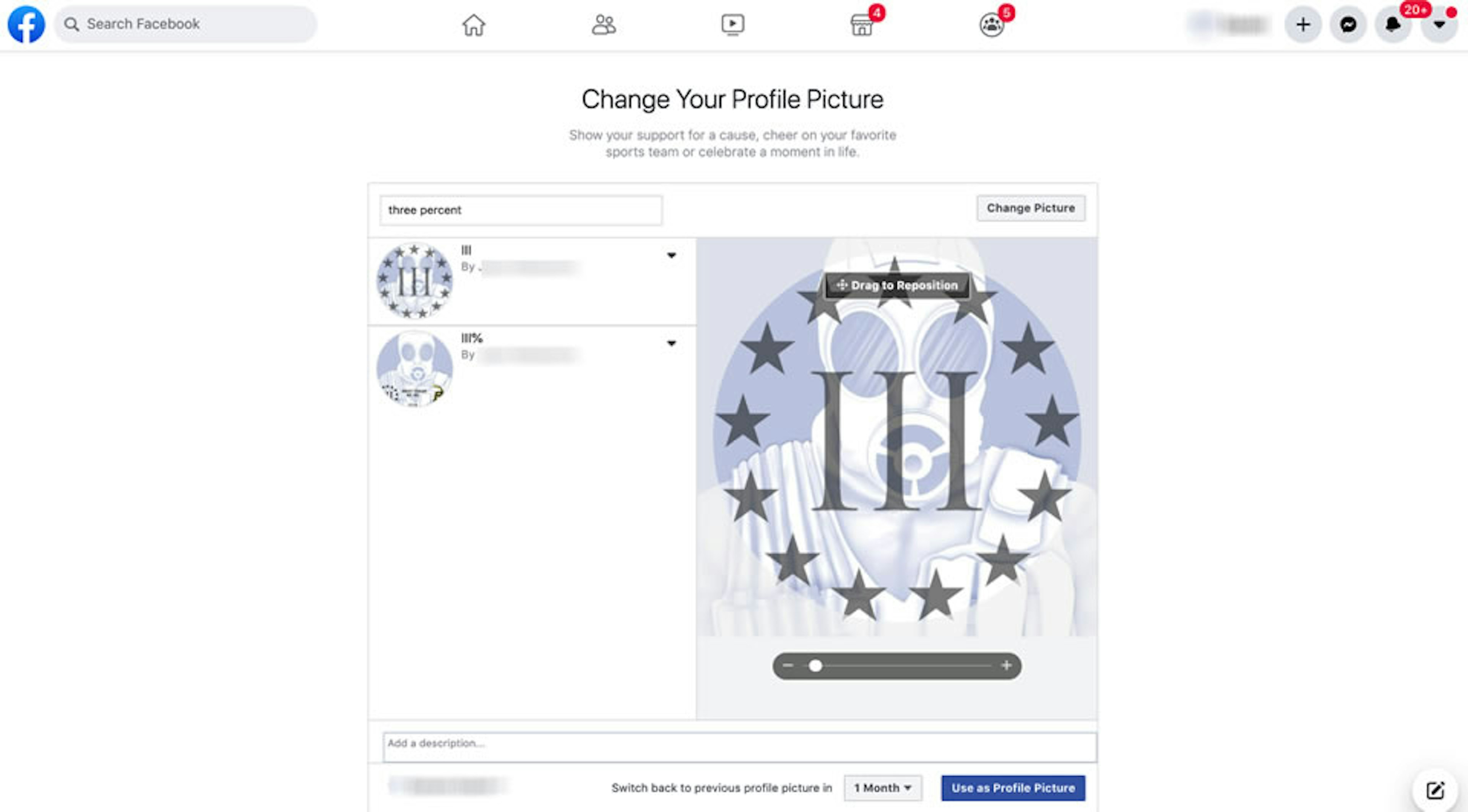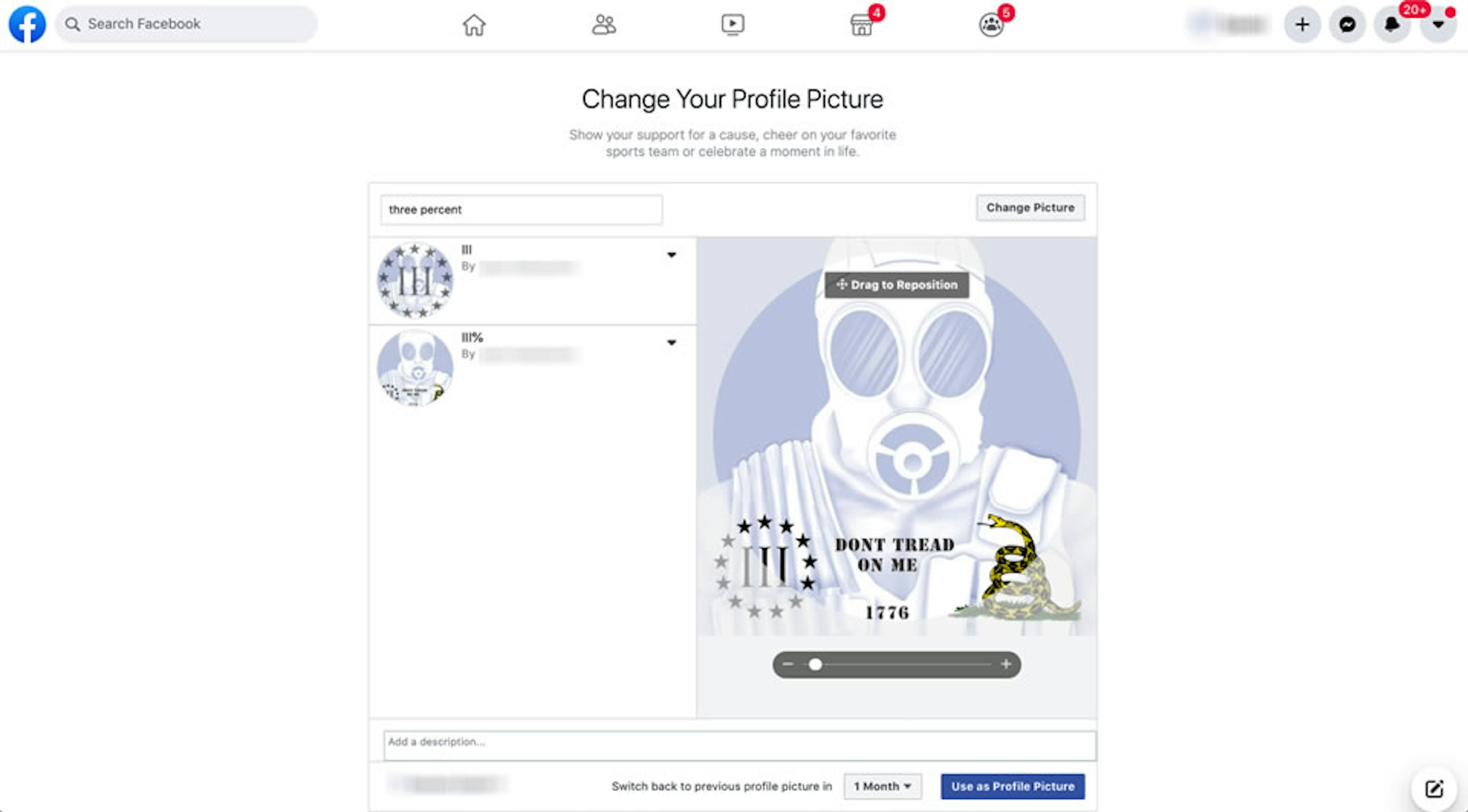 Despite claiming to ban "militarized social movements," Facebook is still profiting from advertising by U.S. militia groups. In the months following the Jan. 6 riot, TTP found a number of militia recruitment ads running on Facebook and Instagram.
One Instagram ad for the Kansas Minutemen, which is still active today, insists that the group is "Not a Gov't Insurectionist movement" while at the same saying it's "holding the line between tyranny and a free society" and giving a slogan as "don't fire till you see the white's of their eyese."
In another example from June 2021, Facebook ran ads for the militia group page "1st Missouri Volunteer Infantry." The ad, which had a potential reach of between 500,000 and one million users, sought to recruit new members, stating, "1st Mov is looking for patriot's to join our rank's." The page for the 1st Missouri Volunteer Infantry, which was created on May 30, 2021, also organizes its monthly trainings on Facebook.
In Dec. 2021, the Facebook page for "Sons of Liberty – Midwest," ran an ad promoting its militia group. The ad links to the group's website, which describes its mission as "resistance to tyranny." The group's Facebook page, created on April 3, 2021, openly seeks to recruit new members and emphasizes that it is a real-world group:
This is not an "armchair libertarian" social media group, where the extent of our efforts are focused solely on posting edgy memes and signing up for the NRA. Our intention is to assemble, train hard, and forge ourselves into a formidable adversary to tyrants everywhere. The idea is to establish independent Chapters of SOL all throughout the country, with each Chapter gathering more like-minded warriors for the cause, and training under a unified mission - to become too dangerous to enslave.
Individual users are also promoting militias through Facebook and Instagram ads. One ad that was active as of Dec. 22, 2021, is linked to an Instagram profile that calls itself a "militia clearinghouse." The ad seeks to unify "secessionists and second amendment supporters." The profile ran another ad that appears to be a veiled threat of war: "Our children are trained in the streets and online. Unity is Strength. We are prepared for war."
TTP also found an ad for a punisher skull patch with a Three Percenters "III" symbol appearing alongside militia content in our test profile's News Feed. (The punisher skull refers to a comic book character that has been co-opted by militant groups, appearing on flags, shirts, and patches at the Capitol on Jan. 6.) Another ad promoted Three Percenter military-style gear.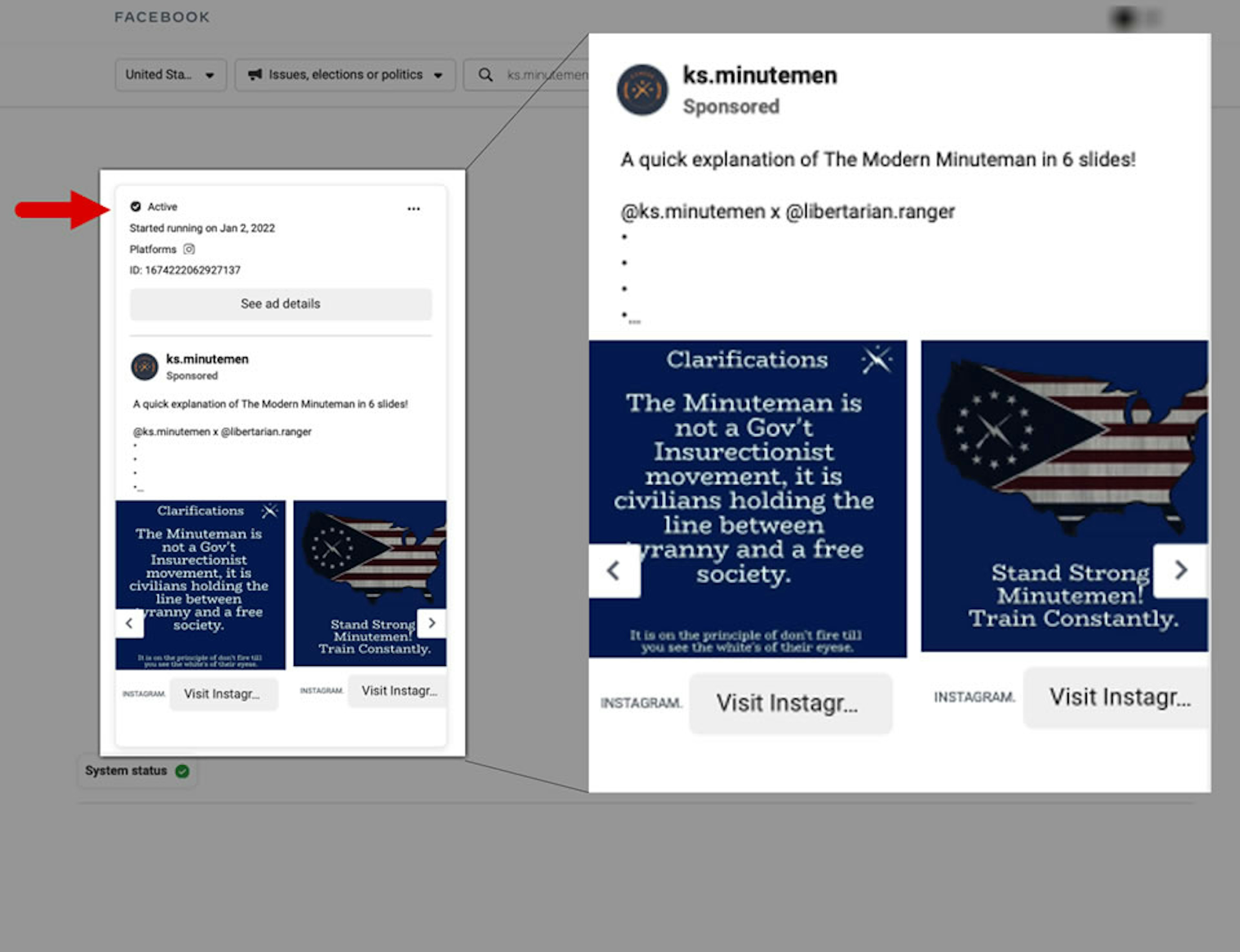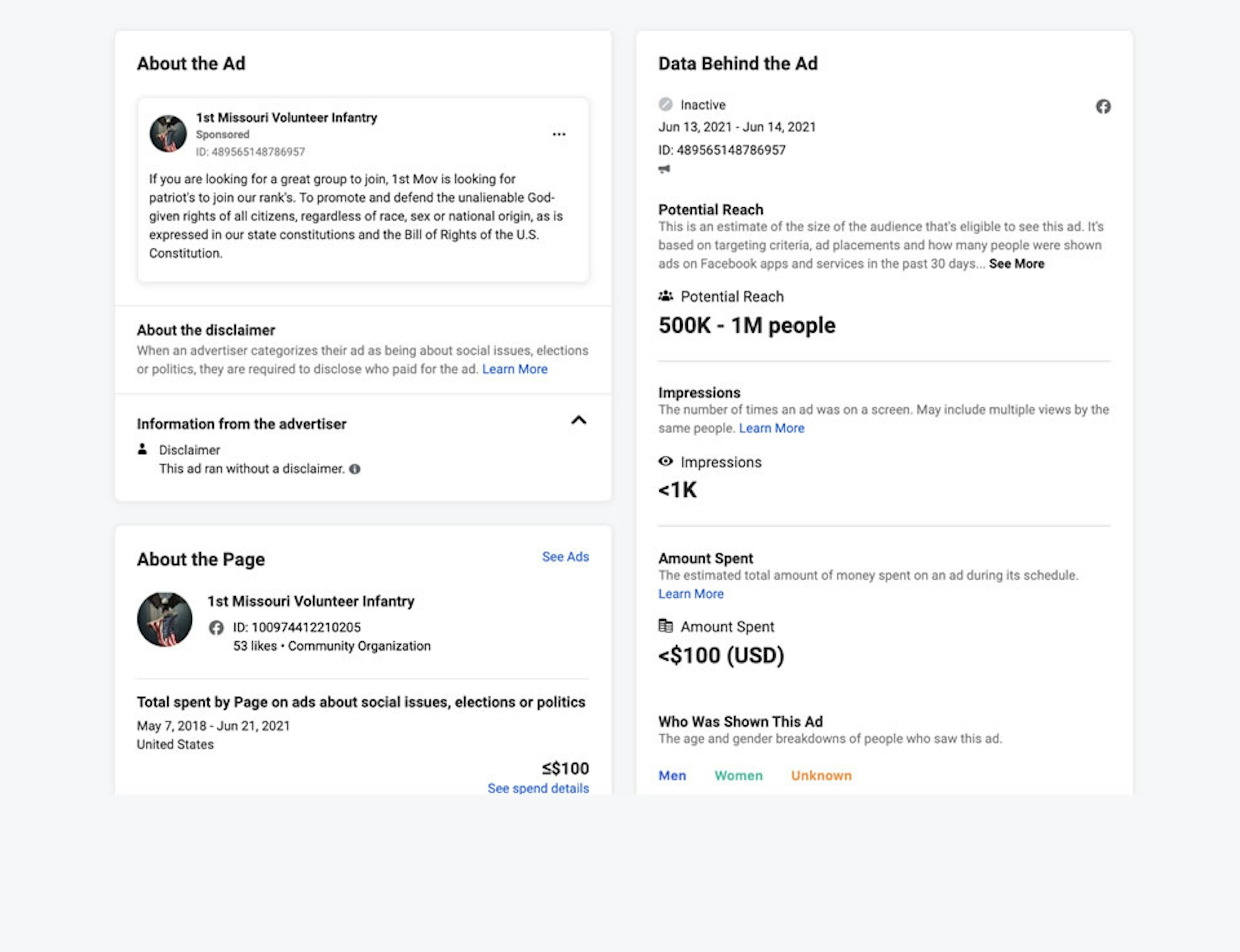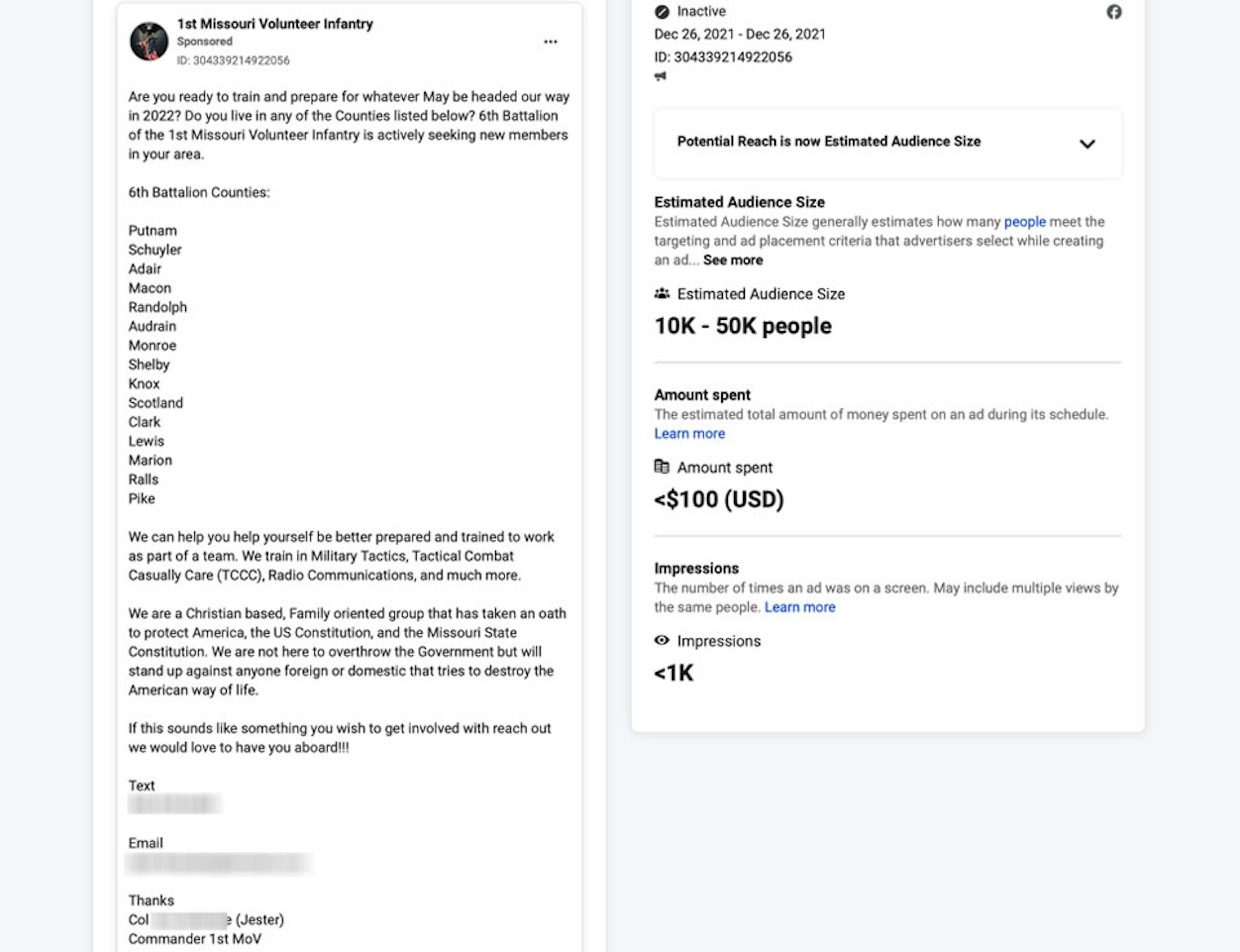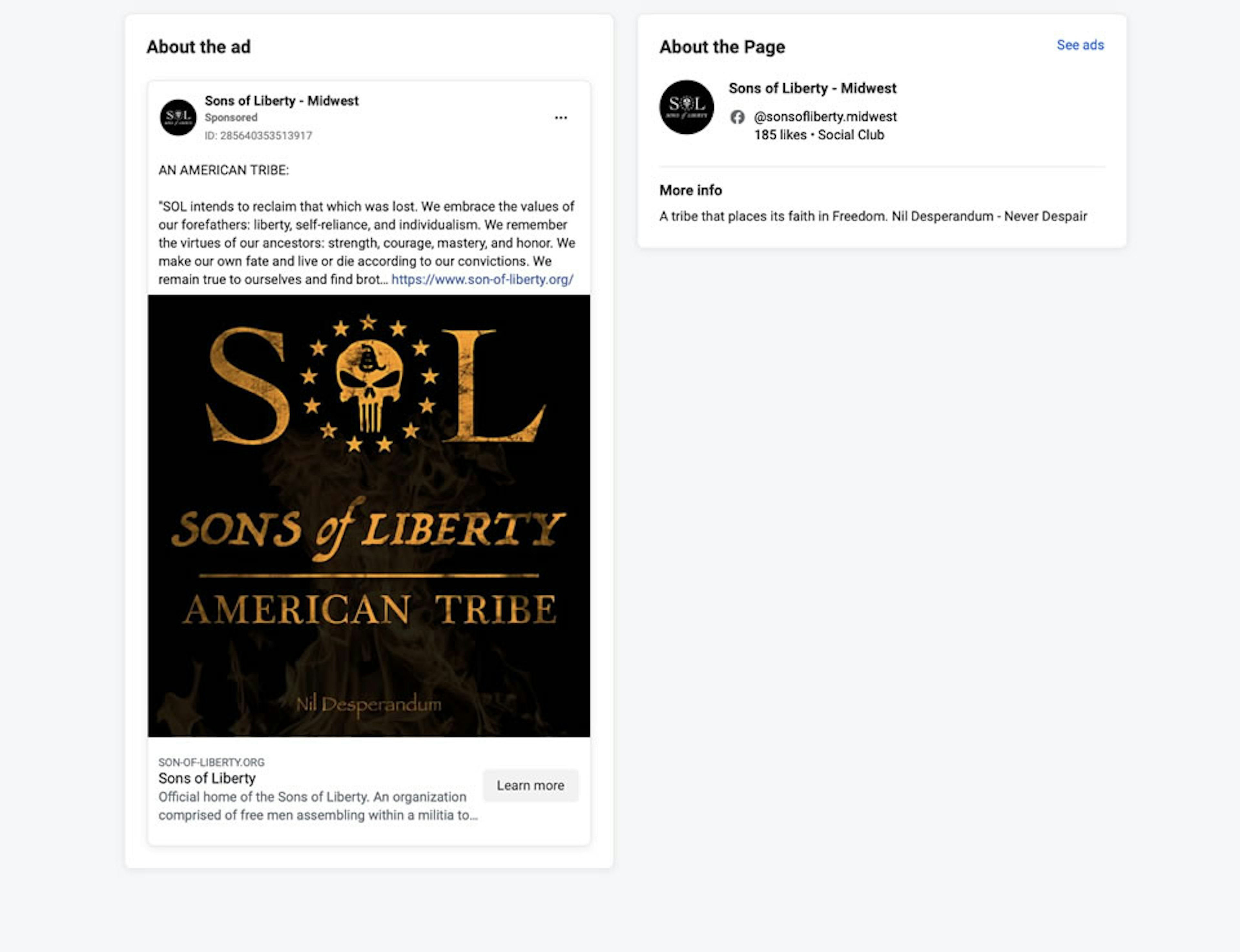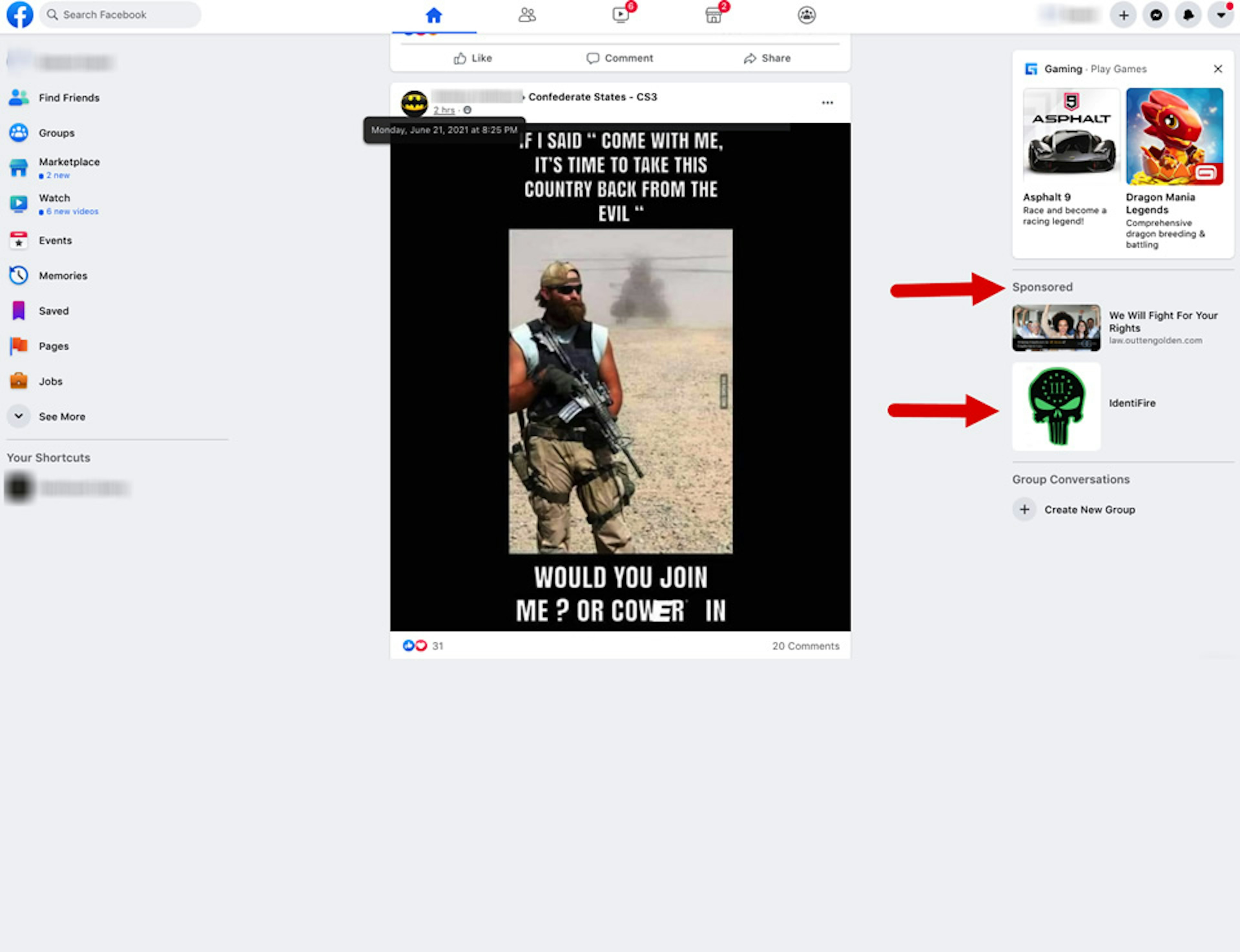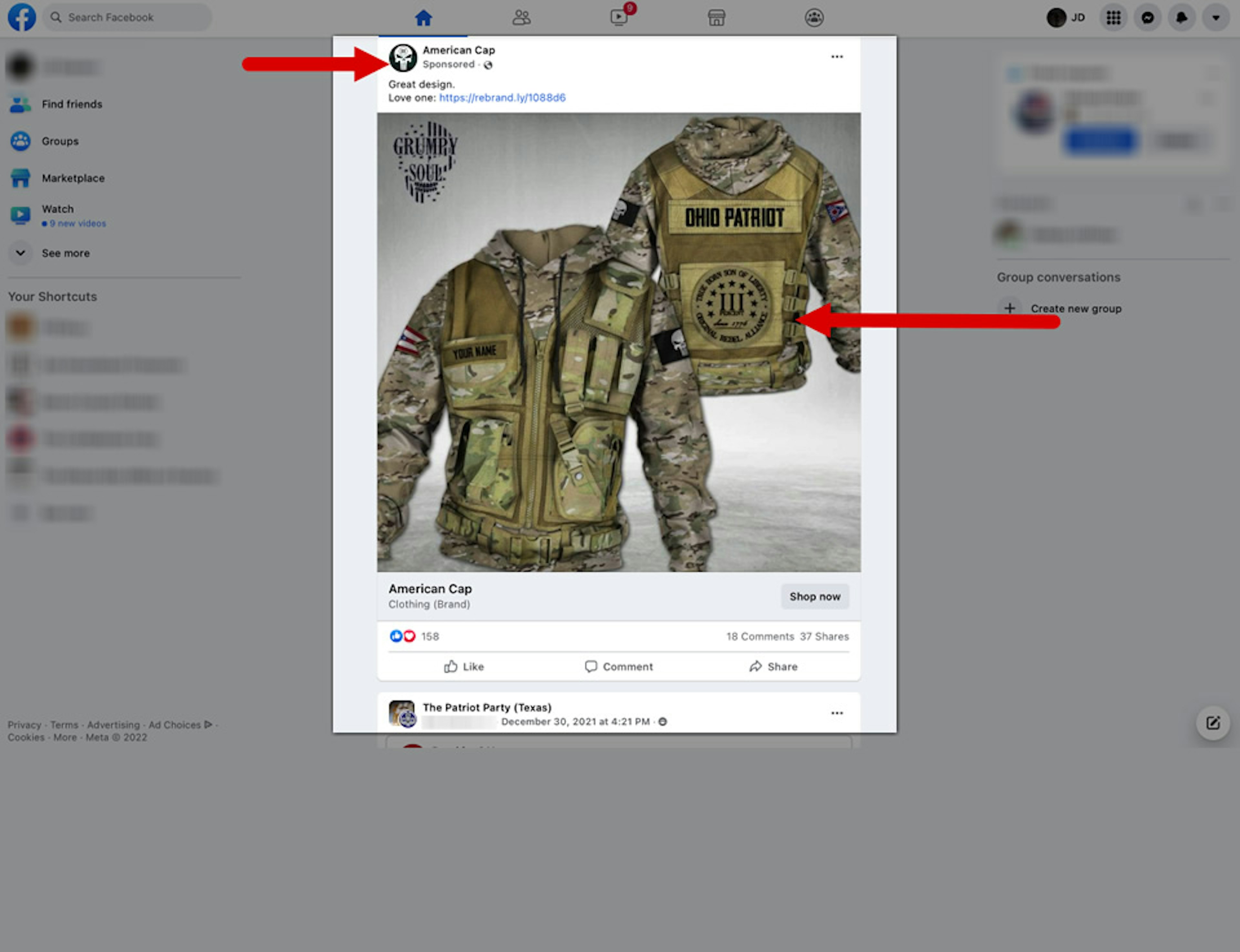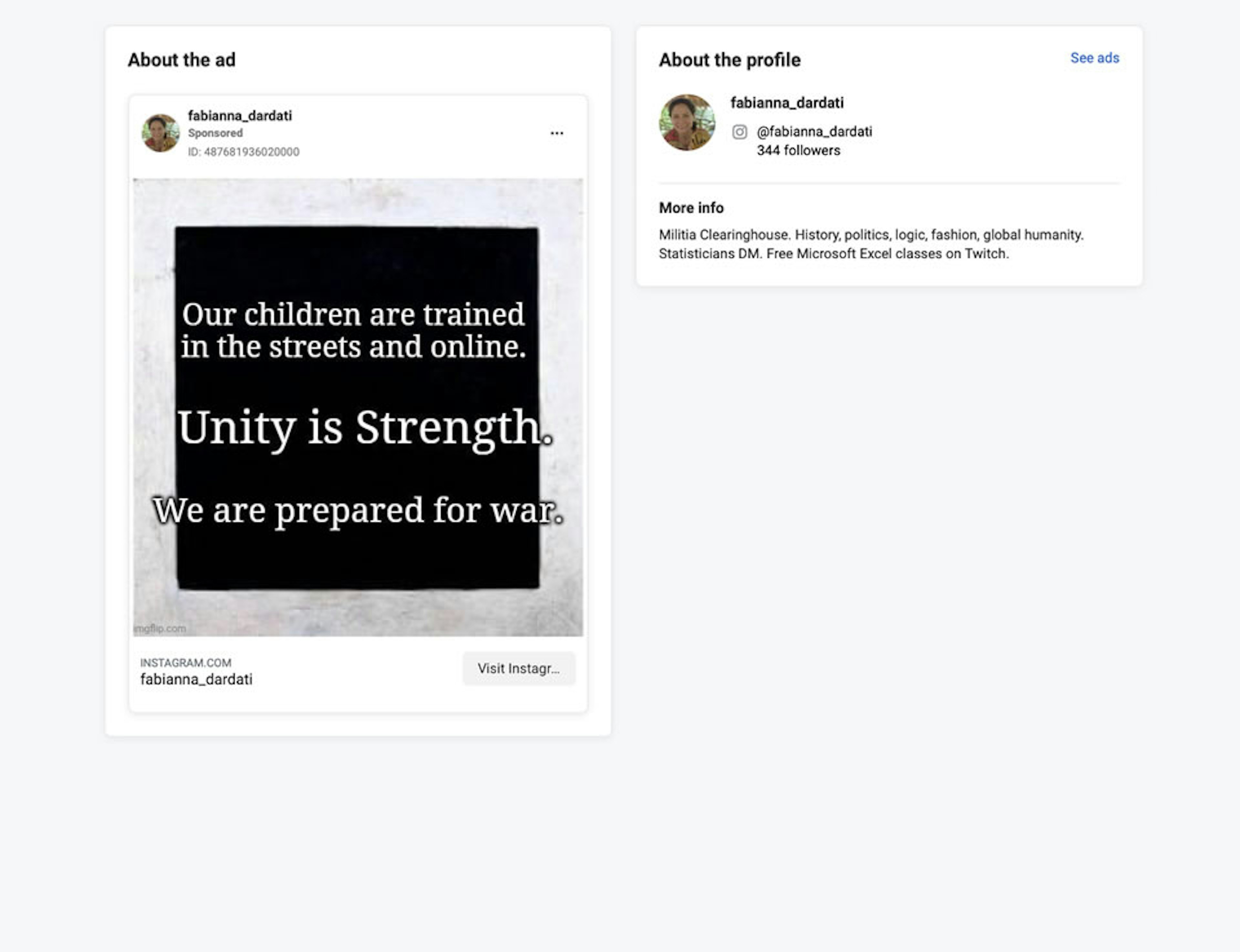 Facebook has a history of profiting from this kind of militia ad content. An Oct. 2020 TTP report revealed that the company had run ads for militia recruitment. After Jan. 6, Facebook ran ads for bullet proof vests and weapon accessories alongside militia content promoting the attack on the Capitol. Four months later, in April 2021, TTP found that Facebook continued to tag users as "interested in" militia for advertising profiles.
Media reports indicate that more than 80 of the over 700 people charged in connection with the Capitol riot are current or former military service members—raising fears that domestic extremism is making inroads in the U.S. armed forces.
TTP's investigation found several examples of what appear to be military-connected individuals in private Facebook militia groups.
In one militia group called "North Idaho Freedom Fighters," member John Ciulla, wearing a U.S. Army jacket, posted a promotional video for his own group "Freedom Fighters of Central Wisconsin." (The post contains links to the group's website, a PayPal donation page, and a Facebook event for the group's upcoming meeting.) In earlier posts, Ciulla shared videos of himself with what appears to be a Three Percenter flag in the background.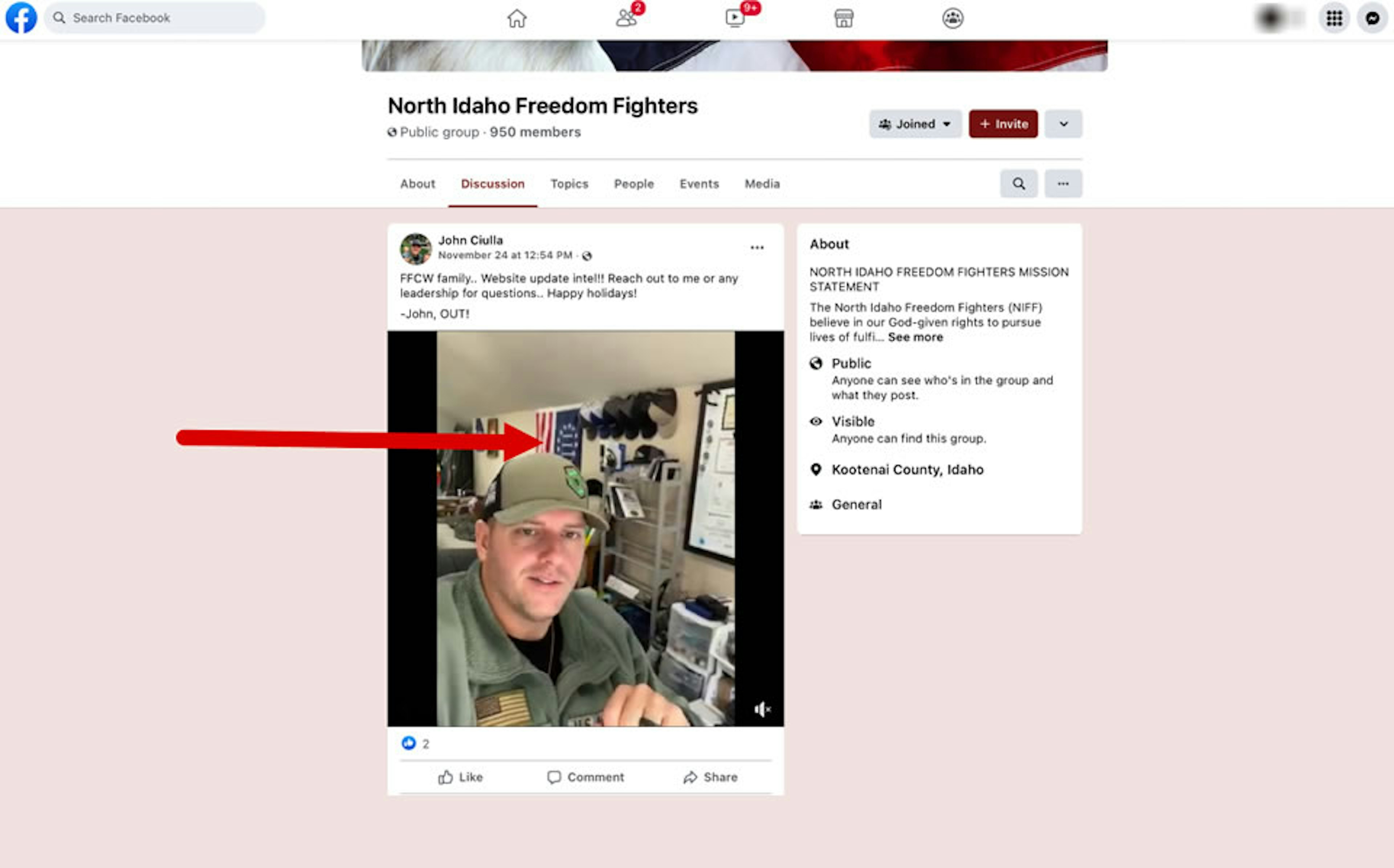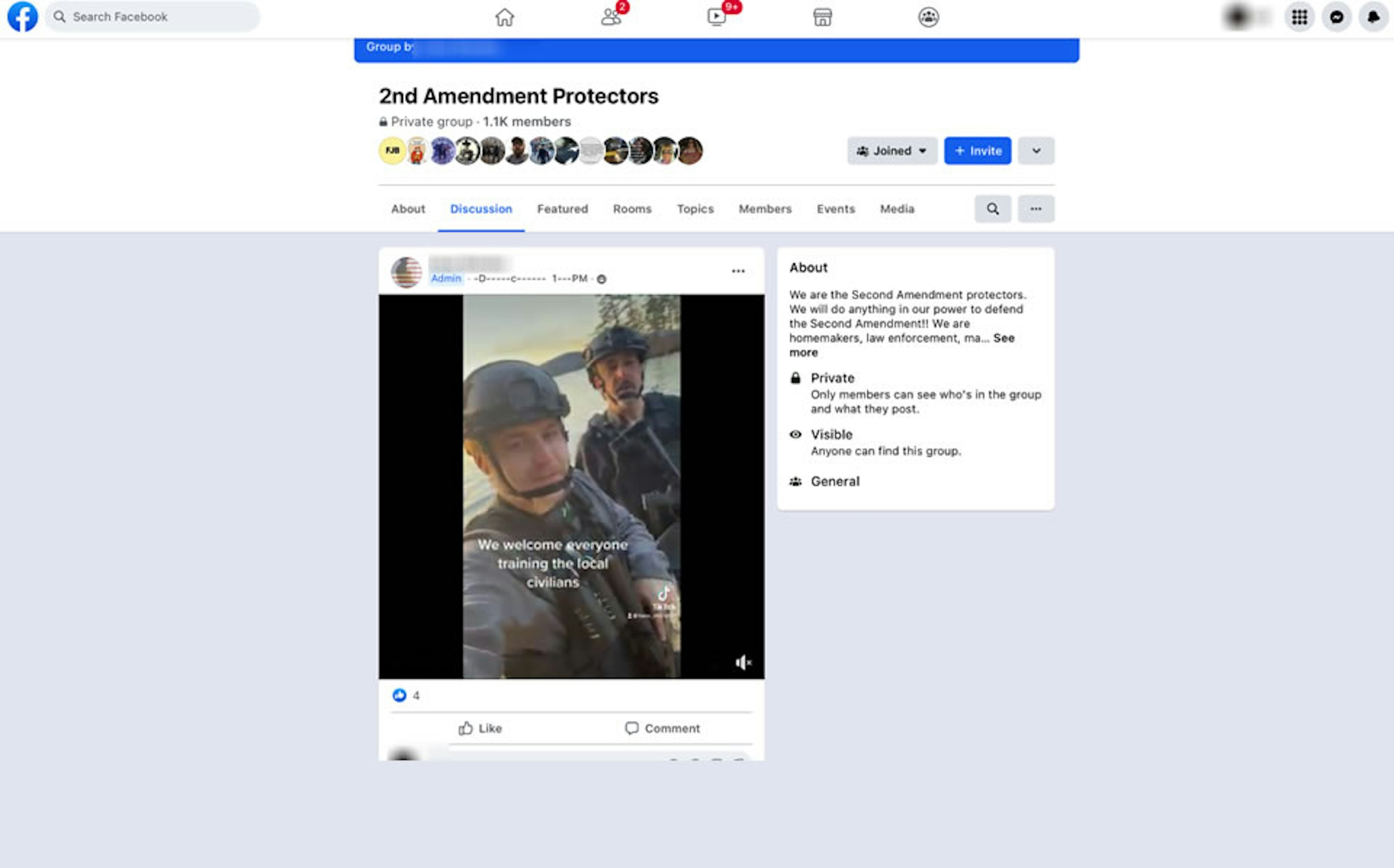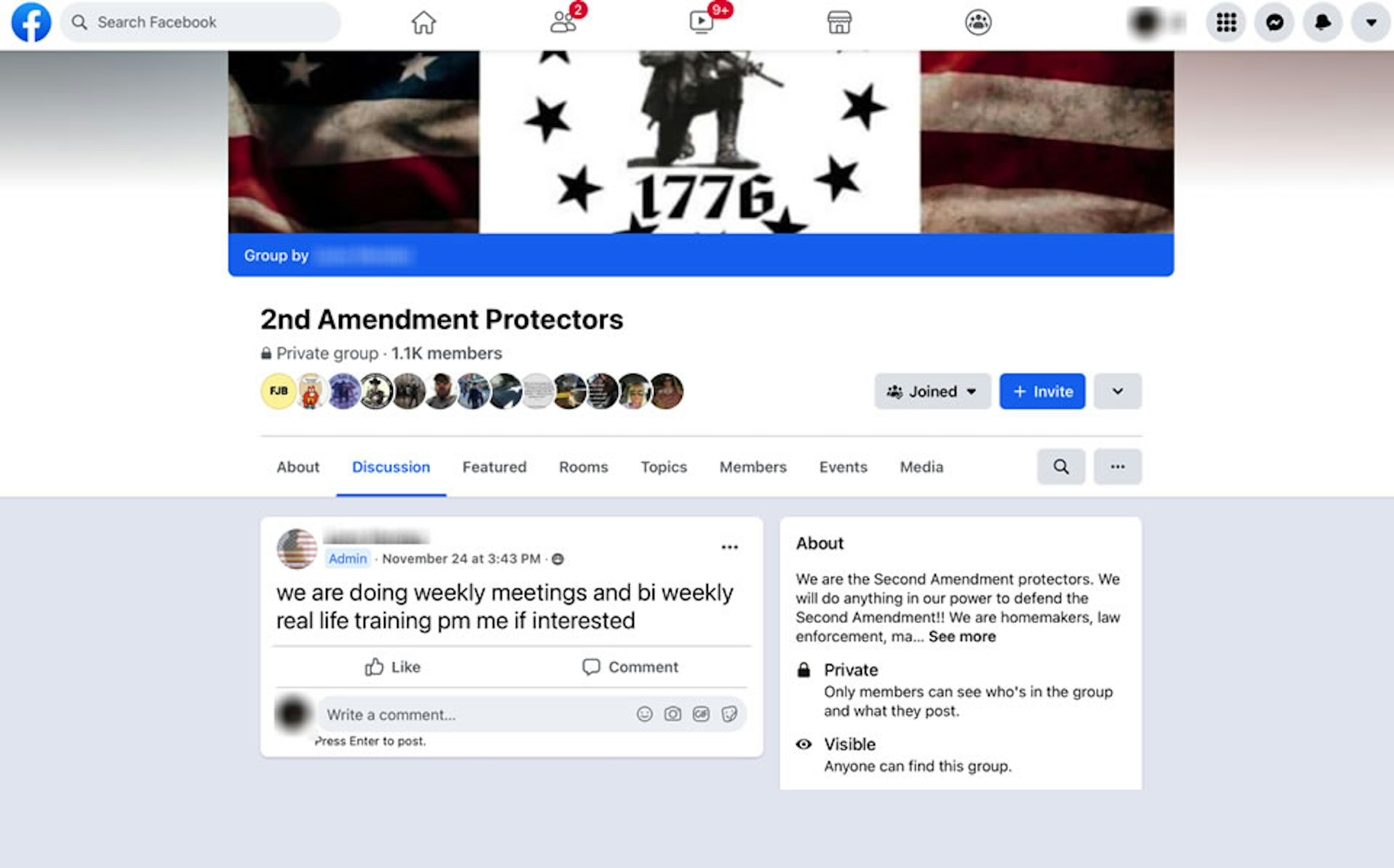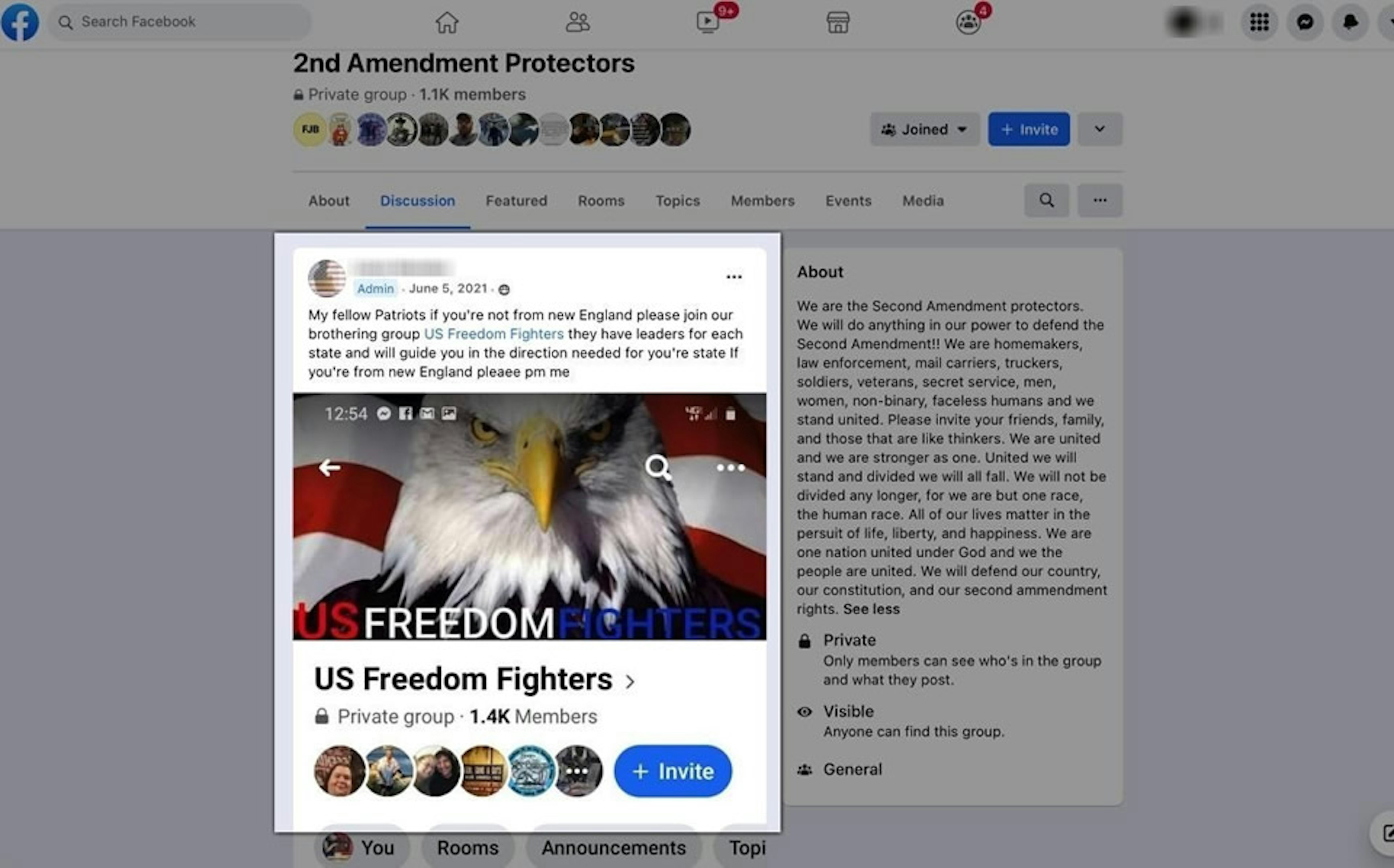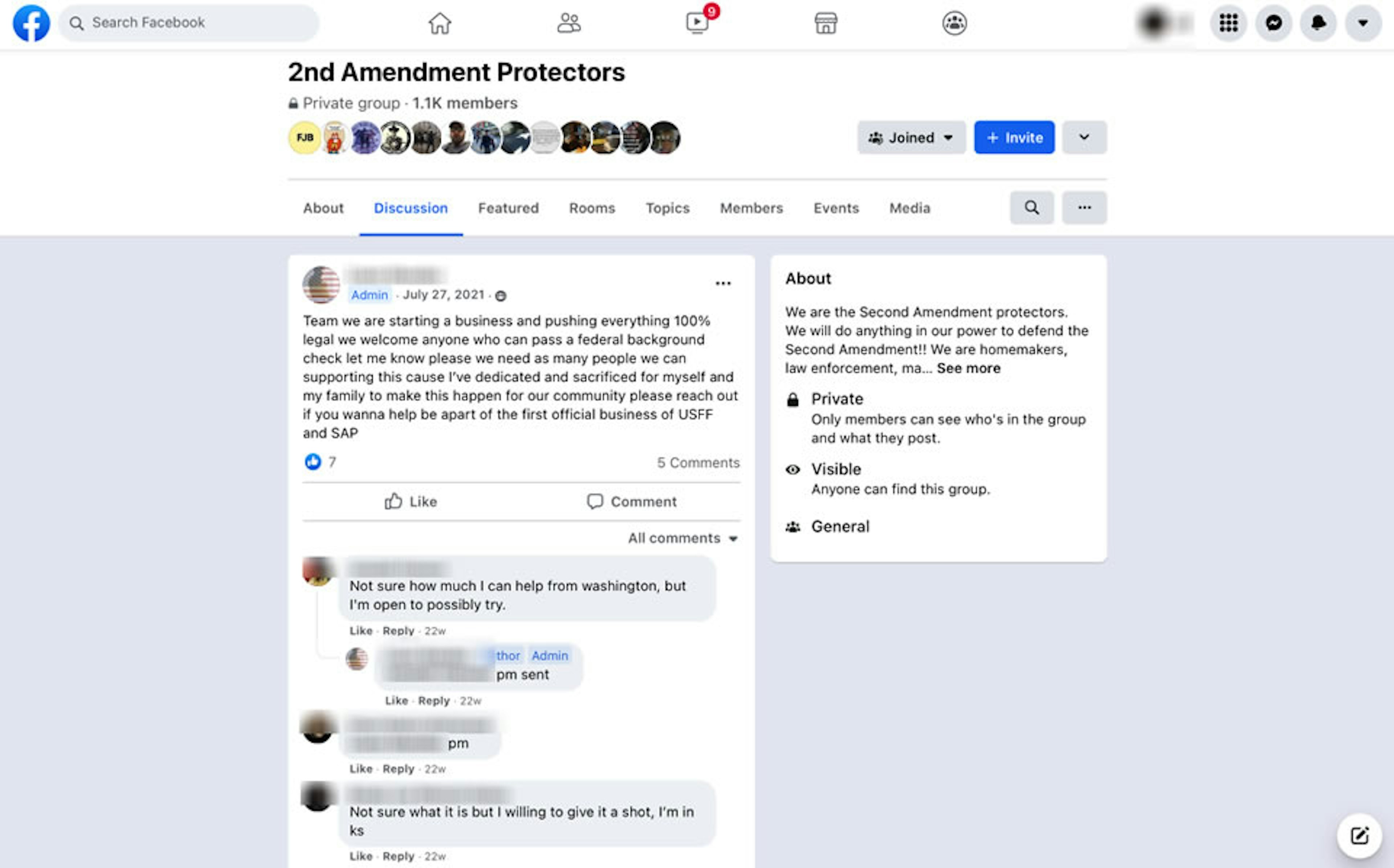 At the beginning of his four-minute video promoting Freedom Fighters of Central Wisconsin, Ciulla plays a song called "Stay Down" by white rappers Adam Calhoun and Demun Jones, who have been dubbed anti-LGBTQ and racist. When the song gets to the lyrics about a "certified killer," Ciulla points to himself before going on to promote his group and an event being organized on Jan. 13, 2022.
Another private Facebook militia group called "2nd Amendment Protectors" is run by a user who claims to have enlisted in the U.S. Army. The 1,100-member Facebook group does fundraising on Facebook and uses the platform's Event feature to organize weekly meetings and in-person trainings.
In June, 2nd Amendment Protectors' administrator made reference to an apparent partnership with "US Freedom Fighters." In August, TTP identified US Freedom Fighters as one of several Facebook militia groups that were preparing for a war between the vaccinated and unvaccinated.  The group was never removed by Facebook following the report, allowing it to amass more than 1,000 new members.
TTP also found that Facebook has been running recruitment ads for police, National Guard, and the Federal Bureau of Investigation right next to militia content—an alarming trend given that police and military officials are trying to root out domestic extremism from their ranks.

On Jan. 19, just days after the Capitol riot, Facebook ran an ad for the Baltimore Police Department next to a post by the militia group Eagle Team 1 LLC in our test user's news feed. (TTP identified Eagle Team 1 LLC as a militia group on Facebook a year ago.)
In April, Facebook ran an ad for FBI jobs between news feed posts of another militant group, The Patriot Party. And as recently as December, National Guard ads were appearing alongside posts by an offshoot of the US Freedom Fighters.