Click here to download the full report»
As regulators and lawmakers step up their antitrust investigations of Google, Amazon and Facebook, the companies have a new ally in their fight: a small Washington-based nonprofit called the Connected Commerce Council (3C) that came into being just a year ago.
Billing itself as "the voice of small business," 3C has fanned out across Washington to make the case that small companies love big tech—and that Congress should lay off the tech giants.1 Over the past year, it has met with more than 50 members of Congress, filed at least seven official comments at regulatory agencies, and sent at least two representatives to testify before Congress. The new group has published a raft of materials painting a rosy picture of the tech giants, complete with quotes from small business owners heaping praise on them.
"Without companies like Facebook, Google, and Amazon, I would not have been able to find a customer base beyond the borders of my beloved Palmetto state," Myles Hagan, owner of Geoff's Farmhouse Tables in South Carolina, said in one press release. "Small businesses like mine tend to get hurt when Congress goes after the big guys."2

3C also rode to Google's defense two days after a June 2019 congressional hearing where  witnesses blamed the tech platforms for the decline of the media business.3 "Google is essential to my business," said the publisher of Madeworthy Magazine and Tanglewood Moms, one of the small publishers quoted in 3C's media release. "Members of Congress should know the value Google unlocks for publishers like me and the journalism we are able to provide because of it."4
But a review of the group's origins, structure and activities strongly suggests that 3C is little more than a front for the technology platforms themselves. Amazon, Facebook and Google are members of 3C's "Partner Council," along with Square, the digital payments company. 3C says these tech platforms provide "general support" for its programs for small business owners, suggesting they're also the driving financial force behind the group's lobbying efforts.5
3C isn't run by small business owners. An analysis of 3C's roster of executives and consultants shows most have significant past experience working with the big technology companies to secure favorable government policies. At least six people that serve as key staff or outside consultants to 3C have worked directly for Google, Amazon, or other trade groups funded by the two companies.6 Chief among them is 3C's president, Jake Ward, who helped launch a different group, the Application Developers Alliance, in 2011 that also counted Google as a member.7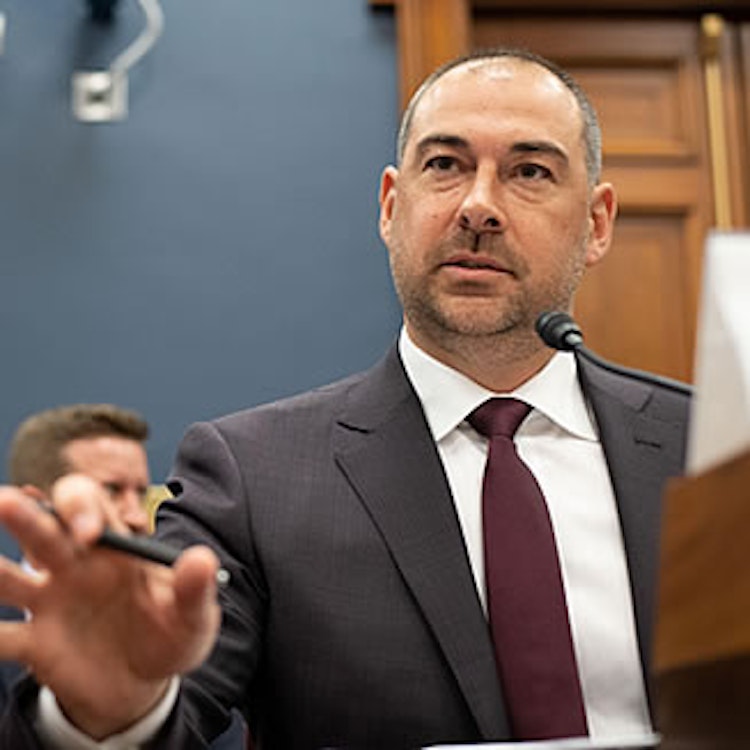 In addition, some of 3C's members have also featured as speakers at events funded by the Partner Council, suggesting a well-established relationship with the tech companies. For example, at least four small businesses that are members of 3C have promotional relationships with Facebook. These relationships raise the prospect that the tech giants are leveraging their ties to get small businesses to lobby on their behalf.
It's a tactic Google, in particular, has used before. A May 2018 report from the Google Transparency Project revealed that Engine, a San Francisco-based nonprofit that claims to be the "voice of startups in government," was little more than a creation of Google and its corporate parent, Alphabet Inc.8 And Google has spent years touting its purported benefits for small businesses in a campaign it calls Grow with Google.9
The new organization has emerged at a critical moment, as the Justice Department prepares for an antitrust review of Google and the Federal Trade Commission (FTC) readies an investigation of Facebook and Amazon.10 The House Judiciary Committee has launched its own broad investigation into competition in digital markets.11 And the European Union's antitrust chief, Margrethe Vestager, who has already conducted probes of Google and Facebook, is now examining Amazon, and whether it unfairly uses data from third-party sellers to make decisions about what it sells.12
The companies already have huge lobbying forces to call on in Washington. Alphabet spent $21.7 million on federal lobbying in 2018, topping the list of corporate spenders.13 Amazon, which spent $14.4 million on federal lobbying, and Facebook, at $12.6 million, were also among top spenders that year.
But with 3C, the tech giants are able to tap a hand-picked group of sympathetic small business owners to weigh in on privacy, security, competition, and other hot-button areas of technology policy, while concealing their own role.14 By creating the appearance of support from small businesses, 3C helps rebut the central charge that tech giants are likely to face in any antitrust investigation—that they abuse their dominant platforms to stifle competition from small upstarts, entrench their monopoly and benefit themselves.
And the group is quickly stepping up its role.
In August 2018, less than three months after its formation, 3C submitted comments to the Federal Trade Commission that cast Facebook, Google, Amazon, and Square in a favorable light and called for restraint as the agency evaluates new rules and possible antitrust enforcement actions against big tech.15
The comments cited, anonymously, several purported small businesses expressing concern for regulation of big tech. "Our a-ha moment was when we started playing around with Facebook," said one. "There are many firsts that I was excited about, but the first that comes to mind was being able to list my products for sale on Amazon," said another.16
The document's metadata, however, hints at the true provenance of all the big-tech friendly opinions. The author of the FTC comment is listed as Jonathan Potter, a communications strategist who has a longtime relationship with Google and has worked on projects connected to Amazon. A recommendation posted on Potter's LinkedIn page by a former Google staffer said Potter "has worked closely with us at Google on many projects."17
In June 2019, 3C produced several "digitally empowered small businesses" to express concern about the recently-announced House antitrust investigation. In a statement, 3C said they had urged the House subcommittee to "consider the importance of companies like Facebook, Amazon, and Google to America's small businesses."18
At the same time, 3C also sent the House subcommittee an analysis of "the importance of access to digital tools for American small businesses." The study, which 3C said was conducted in partnership with Deloitte, appears to have been a 2018 report that was commissioned by Google.19
1 https://connectedcouncil.org
2 https://www.prnewswire.com/news-releases/small-business-owners-concerned-by-congressional-antitrust-investigation-300866280.html
3 https://judiciary.house.gov/legislation/hearings/online-platforms-and-market-power-part-1-free-and-diverse-press ; https://www.politico.com/story/2019/06/11/news-publishers-congress-tech-scrutiny-1521220
4 https://connectedcouncil.org/small-online-publishers-defend-google-and-publishing-platforms/
5 https://connectedcouncil.org/connected-commerce-council-3c-to-host-skills-connect-events-for-small-businesses/
6 https://connectedcouncil.org/connected-commerce-council-3c-to-host-skills-connect-events-for-small-businesses/
7 https://www.developersalliance.org/member-directory#G ; https://connectedcouncil.org/person/jake-ward/
8 https://www.googletransparencyproject.org/articles/lobbyist-garage
9 https://grow.google/local-businesses/#?modal_active=none
10 https://www.wsj.com/articles/ftc-to-examine-how-facebook-s-practices-affect-digital-competition-11559576731
11 https://judiciary.house.gov/news/press-releases/house-judiciary-committee-launches-bipartisan-investigation-competition-digital
12 https://www.cnbc.com/2018/09/19/eu-probing-amazons-use-of-data-on-third-party-merchants.html ; https://www.politico.eu/article/vestager-set-to-sanction-facebook/
13 https://www.opensecrets.org/lobby/top.php?showYear=2018&indexType=s
14 https://connectedcouncil.org/issues/
15 https://connectedcouncil.org/small-businesses-need-digital-stability-not-onerous-rules-guest-view/ ; https://www.ftc.gov/system/files/documents/public_comments/2018/08/ftc-2018-0050-d-0024-155050.pdf ; https://www.ftc.gov/system/files/documents/public_comments/2018/08/ftc-2018-0052-d-0015-154958.pdf
16 https://connectedcouncil.org/connected-commerce-council-3c-to-host-skills-connect-events-for-small-businesses/ ; https://www.ftc.gov/policy/public-comments/2018/08/20/comment-ftc-2018-0048-d-0055 ; https://www.ftc.gov/policy/public-comments/2018/08/20/comment-ftc-2018-0049-d-1528 ; https://www.ftc.gov/policy/public-comments/2018/08/20/comment-ftc-2018-0050-d-0024 ; https://www.ftc.gov/policy/public-comments/2018/08/20/comment-ftc-2018-0051-d-0023 ; https://www.ftc.gov/policy/public-comments/2018/08/20/comment-ftc-2018-0052-d-0015 ; https://www.ftc.gov/policy/public-comments/2018/08/20/comment-ftc-2018-0056-d-0017 ; https://www.ftc.gov/policy/public-comments/2018/08/20/comment-ftc-2018-0057-d-0009
17 https://www.linkedin.com/in/jonpotterdc/
18 https://connectedcouncil.org/small-business-owners-concerned-by-congressional-antitrust-investigation/
19 https://www2.deloitte.com/content/dam/Deloitte/us/Documents/technology-media-telecommunications/us-tmt-connected-small-businesses-Jan2018.pdf ; https://www2.deloitte.com/us/en/pages/technology-media-and-telecommunications/articles/connected-small-businesses.html