Facebook and Google encountered heavy criticism after the 2016 election over revelations that they embedded employees with Donald Trump's campaign, providing strategic advice about the company's products and fueling Trump's digital operation.
Amid an outcry from lawmakers and other critics who saw the arrangement as too cozy, Facebook promised to scale back its on-site help for political candidates. But a review of LinkedIn profiles and other research by the Tech Transparency Project (TTP) suggests that Facebook and Google continue to offer specialized consulting services to campaigns—repeating a pattern that sparked questions about improper involvement four years ago.
TTP identified a number of Facebook and Google employees, often former political operatives, who are tasked with helping Republicans or Democrats win elections. The findings raise new concerns about whether the companies are taking a too-active role in political campaigns—creating an unregulated influence channel that helps the companies advance their corporate interests with politicians in a position to oversee the tech sector.
As with the "embeds" from the 2016 election cycle, the employees identified by TTP appear to go beyond providing merely technical support and describe themselves as helping candidates successfully create political "narratives" or "navigate the ever-changing digital landscape."
Facebook has argued that this kind of VIP service is "consistent" with what the company offers to commercial clients, but there are possible implications when it comes to campaign finance law. According to the Federal Election Commission, services offered for free to political campaigns appear to be "in-kind" contributions that must be assigned a value and disclosed—something that hasn't happened in the case of these tech companies.
Despite Facebook's promise to scale back its embed program, a number of its employees describe their roles as providing strategic political advice, at times specifically to campaigns. These employees have Republican or Democratic employment backgrounds and appear to be paired with organizations that match their partisan leanings—much like the embeds were.
The LinkedIn profile for Audrey Savins, a global vertical solutions marketing lead at Facebook, describes her role as developing "narratives and collateral" that help organizations in government and politics to "accomplish their goals," including "reaching supporters." That language, while somewhat vague, suggests she is providing strategic advice. Savins, who has a background in Republican and conservative circles, was more explicit in describing an earlier phase of her work at Facebook. Her biography on a political consultant association website said she "consults with Republican organizations, PACs, and campaigns on the most effective ways to reach, mobilize, and persuade voters on Facebook through advertising."
Savins' bio indicates she previously worked at CRC Public Relations, a conservative firm that pushed the confirmation of Supreme Court Justice Brett Kavanaugh, and at the Republican digital strategy firm IMGE.
Facebook staffers involved in the company's 2016 campaign efforts also appear to be playing key roles again in the 2020 cycle.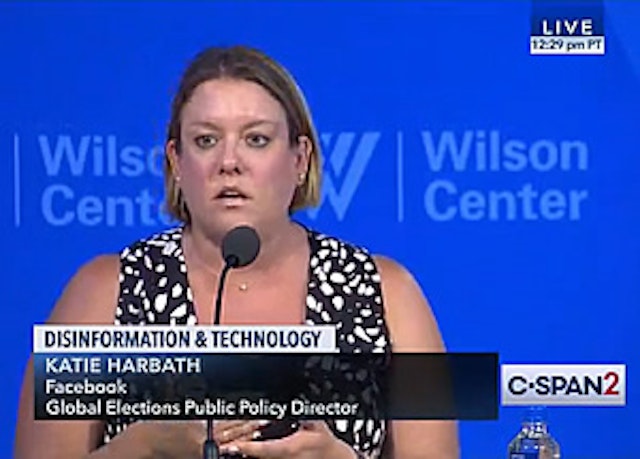 Katie Harbath, a Facebook public policy director, describes her position on LinkedIn as "helping the company's efforts on working with elected officials, politicians and governments around the world on how to use Facebook to communicate with constituents/voters." A former Republican political operative, she oversaw Facebook teams' work with the 2016 campaigns, likening the program to "customer service plus." Last year, Harbath refused a Biden campaign request to take down a Trump ad that made false accusations about Biden, citing, among other things, the need for "free expression."
Facebook faced backlash over its embed program after the Trump campaign's then-digital director, Brad Parscale, told "60 Minutes" in 2017 that he relied heavily on embedded Facebook employees to teach him how to use the company's targeting tools. According to Parscale, he wanted to know about "every single secret, button, click, technology" available on the platform and made sure the embeds were all like-minded Trump supporters.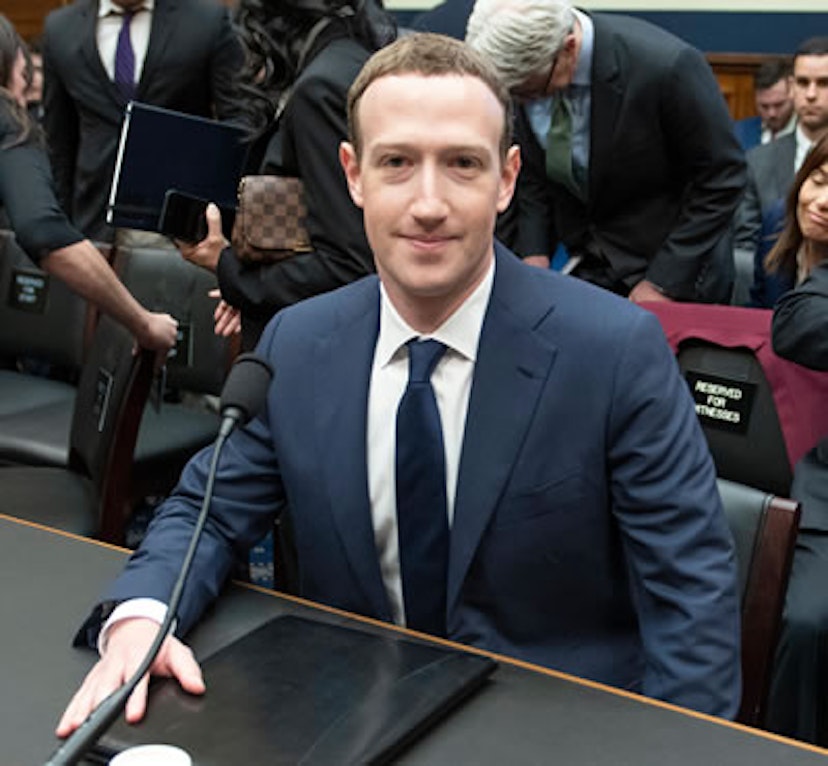 An academic study released around the same time shed more light on the role of tech company embeds, including their involvement in digital strategy and content decisions typically assigned to paid campaign staff or political consultants. As the controversy grew, Facebook CEO Mark Zuckerberg tried to downplay the significance of the embed program, telling the Senate Judiciary Committee that Facebook offered "identical support" to the Trump and Clinton campaigns and that no company employees were assigned full-time to either campaign. (Hillary Clinton's team opted not to have Facebook staff on site.) Zuckerberg also said Facebook treated political advertisers as it would "other, non-political managed accounts."
A 2018 TTP investigation further explored the conflicts of interest posed by Google and Facebook embedding staff with political campaigns. Facebook eventually said it would pull back from providing strategic on-site support and instead focus on making campaign advice broadly available through a political advertising website. (Last year, a Facebook Trump embed revealed specific details about how he helped the campaign with targeting and testing ads.) Google, for its part, has appeared to remain silent on the subject of embeds and its future plans around the practice.
TTP's review found no explicit mention of tech employees embedding with political campaigns during the 2020 election cycle, and it's not clear how tenable such on-site work would be during the coronavirus pandemic. But TTP did identify a number of current Facebook and Google staffers who describe advising campaigns in much the same way as the 2016 embeds did—providing strategic guidance that appears to go well beyond the technical realm.
One Facebook employee, Carrie Adams, a member of the Politics and Government Outreach team, was up front about her role helping Democrats win campaigns. The "About" section of her LinkedIn profile lays it out:
"At Facebook, I'm working to ensure that every federal level Democrat — seated in either chamber, running for either chamber, and running for president — uses Facebook and the family of products to the height of their potential and is prepared to navigate the ever-changing digital landscape."
Adams previously worked for some of the country's most senior Democratic lawmakers, including Senate Minority Leader Chuck Schumer, now-House Speaker Nancy Pelosi, and Reps. Louise Slaughter and Barbara Lee, according to her profile.
Another Facebook figure from 2016 is Crystal Patterson, a former Democratic congressional aide who served as Facebook's liaison to the Clinton campaign, the academic study reported. She gives her current position on LinkedIn as Facebook Global Civics Partnership Manager, but doesn't elaborate. However, her board member profile at The Campaign School at Yale University says she "leads Facebook's work with Democratic and progressive elected officials, campaigns and advocacy groups."
Harbath and Patterson were among five Facebook staffers highlighted in a controversial Teen Vogue post touting the company's commitment to election integrity in January 2020. The post, which featured a softball Q&A with the staffers, was first published as a news article but later labeled as sponsored content and eventually deleted, as questions swirled about its origins.
Unlike Facebook, Google didn't announce any changes to its embed program following the 2016 election, and it's not clear if the company plans to continue offering the on-site support. Still, TTP's investigation found a number of employees at Google who appear to provide strategic consulting services to political campaigns.
One example: Ali-Jae Henke, the Google employee who worked closely with the 2016 Republican primary candidates as well as the Trump campaign. The academic study of tech embeds described how Henke, during the 2016 election cycle, was "formally dedicated to working with candidates on their advertising plans, but the actual scope of her work was much broader," including consulting with the Republican campaigns on "everything from targeting strategies to content development."
After a promotion at Google, she currently holds the title of Head of Industry, U.S. Elections, according to her LinkedIn profile. While the profile doesn't specify what the Head of Industry role entails, a previous occupant of that position, Lee Dunn, described her duties as "driving millions of dollars in revenue through creative consultation with clients using advertising products such as Google search, YouTube and DoubleClick."
Another noteworthy tech staffer is Coco Pannell, a Strategic Partner Manager at YouTube, whose LinkedIn profile describes her job as "Working with political creators and publishers to engage their audiences on the YouTube platform." Pannell held previous jobs at Google, including "outreach" to the Trump administration, and she hasn't been shy about sharing her Republican views on social media. Her Instagram stories include shots of a White House "Be Best" event with President Trump and Melania Trump and a T-shirt emblazoned with images of Trump and Senate Republican Leader Mitch McConnell that praises them as "Supreme Court Champs."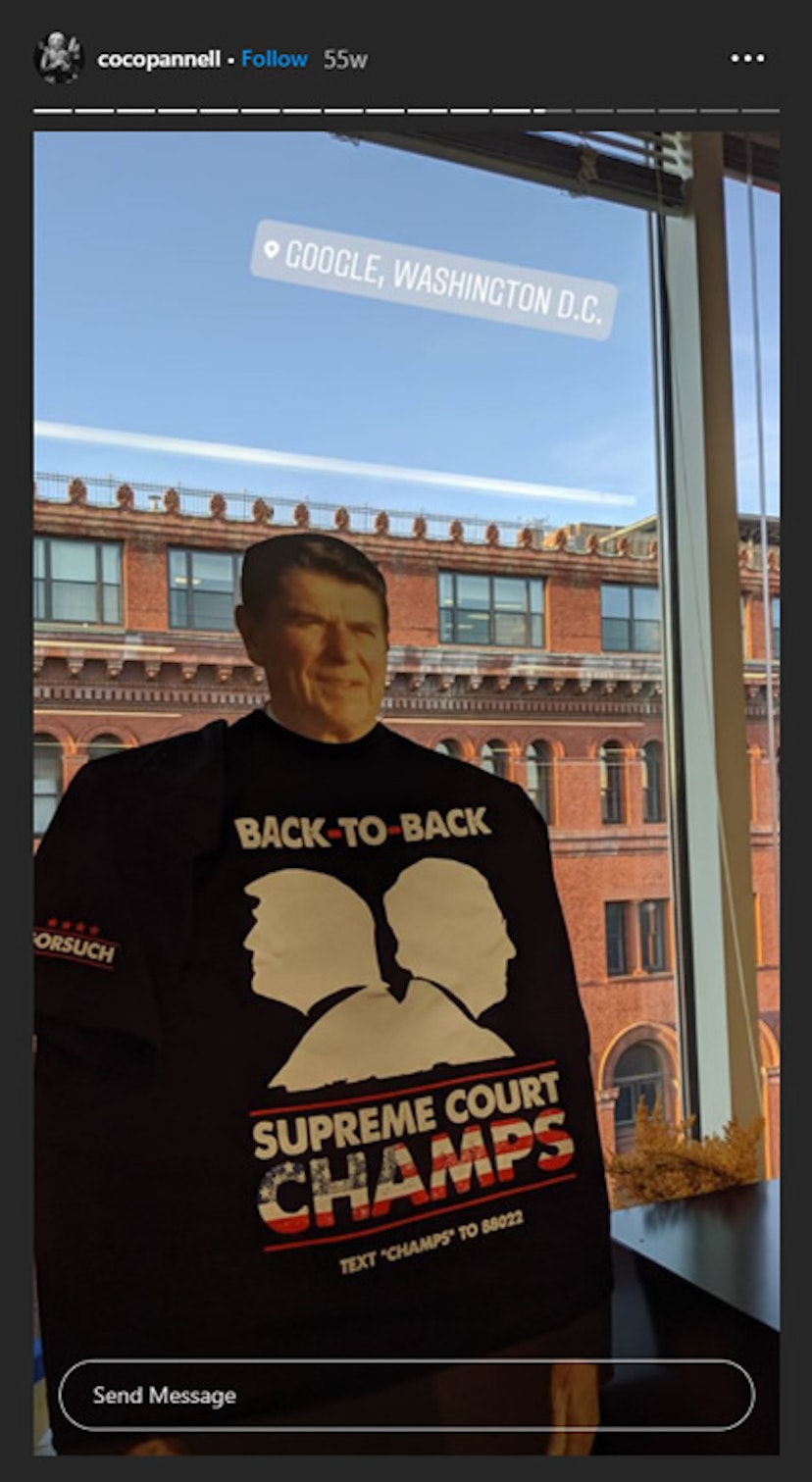 A few months after Pannell's move to YouTube, Bloomberg News reported that the Trump re-election campaign purchased the coveted ad space on YouTube's masthead in early November, meaning the campaign's message will take over the highly visible position just ahead of the election. Pannell tweeted the article the day it was published, suggesting she may have had some role in the ad placement. (Curiously, the same month that Pannell transferred to YouTube, Anang Mittal, who served as digital director for Sen. McConnell, joined YouTube with the same title as Pannell.)
Google has also recruited Democrats to work with campaigns. Javier Hernandez's LinkedIn profile indicates he is a Civics Outreach Manager at Google. He doesn't give details about his role, but does describe his previous job at Facebook:
"Establish and manage relationships with key stakeholders in campaigns, state and local government, and civil society. Also develop and execute robust programs which train, advise, and support these stakeholders."
In an Instagram post, Hernandez said he's leading Google's "civic outreach to federal Democrats." He previously worked on Democratic campaigns in Florida and for Rep. Stephanie Murphy, a Florida Democrat.
Some Google employees are even explicitly assigned to a political party, as with one staffer's LinkedIn profile that gives a title of "Account Manager, Democratic Elections."
The examples highlighted by TTP raise questions about the extent to which Facebook and Google are continuing to provide specialized consulting services to political campaigns—similar to what they did with the controversial campaign "embeds" during the 2016 election cycle.
There may be more beyond the findings detailed in this report. TTP found a number of other LinkedIn profiles for Facebook and Google employees whose titles or job descriptions suggest possible work with political campaigns. That includes 35 profiles that mentioned "elections" or "election integrity," 16 that mentioned "government outreach" or "civic outreach," and nine that mentioned political "partnerships" or "partner services," or "partner manager" in a politics or civic context.
By continuing to offer strategic advice to campaigns, Facebook and Google again spark concern they are engaging in under-the-radar influence operations with political candidates and straying into areas of campaign finance law that require disclosure of such free consulting as an "in-kind" donation. Such concerns remain with or without the "embed" label.