Eric Schmidt is exploiting a little-known government program to install his allies in key roles across the federal government, a new Tech Transparency Project (TTP) investigation has found. The unusual effort has allowed the former Google CEO to establish a network of acolytes in positions to advance his financial interests, all with little public oversight.
Schmidt's influence inside the U.S. government has already prompted serious ethical concerns. TTP was the first to reveal that Schmidt was building America's Frontier Fund (AFF), a secretive new investment fund that hopes to steer taxpayer money to defense-related tech startups. The new fund raises the possibility that Schmidt and his allies could use their influence over AFF to direct public money to ventures in which he is an investor.
That followed revelations in Politico that a Schmidt-funded entity was paying the salaries of at least two employees at the White House science office. Schmidt himself also recommended people for high-level Pentagon jobs during the Biden transition, according to a Reuters report.
TTP's latest review shows that Schmidt's influence over critical federal offices is far more extensive than previously known. Schmidt has inserted allies in key positions far beyond the White House science office, including at the departments of Agriculture, Education, Energy, and Transportation, as well as the Office of Management and Budget and the Federal Trade Commission. The appointments make up a little-noticed but potentially potent element of the sprawling influence apparatus Schmidt has built in Washington.
In this effort, Schmidt appears to be relying on an unusual mechanism: a little-used government program that dates back to the 1970s and was intended the help federal agencies hire outside experts on a short-term basis. Top Schmidt advisers have had the program in their sights for years, and they have recently tapped a byzantine network of private affiliates and nonprofit partners to take advantage of it.
In particular, Schmidt appears to be working through the Federation of American Scientists (FAS), a respected Washington group, to advance personnel and proposals that closely align with his own interests. Schmidt is a primary benefactor of an FAS initiative that has placed at least 24 fellows in influential government posts, many of which align with Eric Schmidt's private financial interests. Two of them explicitly identify themselves as Schmidt fellows, and FAS appears to have taken steps to conceal the identity of a third Schmidt-linked fellow shortly after Politico published its story. 
In addition, an FAS initiative known as the Day One Project has advocated for tens of billions of dollars in government funding for projects that closely resemble existing Schmidt initiatives.
In another sign of his growing influence operation, Schmidt has taken most of the staff of the National Security Commission on Artificial Intelligence (NSCAI), a government body he led from 2018 to 2021, and put them to work on the Special Competitive Studies Project, a private venture he recently launched. The new initiative's heavy reliance on a government entity has not been previously noted.
Many of those involved in these efforts have worked at Schmidt Futures, a for-profit entity that is designed to look like a charity and is financed by Schmidt and his wife, Wendy. With these coordinated efforts, the Schmidt-backed groups are creating the illusion of consensus behind government policies that could benefit him and his circle of well-connected investors and former government insiders.
Schmidt, with an estimated $21 billion fortune, invests in a vast portfolio of startups that would benefit from government intervention. Through his venture capital funds, his impact investment firm, and a host of other vehicles, Schmidt has invested heavily in artificial intelligence, bioeconomy, and advanced networks, all issues facing critical regulatory hurdles. Schmidt has also advocated for more government spending that could flow to his investments.
In March 2022, Politico reported that Schmidt Futures had paid the salaries of at least two employees of the White House Office of Science and Technology Policy (OSTP) through a government fellowship program designed to bring in outside experts on a short-term basis. The story, "A Google billionaire's fingerprints are all over Biden's science office," noted that the arrangements "sparked 'significant' ethical concerns, given Schmidt's financial interests in areas overlapping with OSTP's responsibilities."
Rachel Wallace, the science office's then-general counsel, later filed a whistleblower complaint stemming from the potential conflicts of interest posed by Schmidt Futures' influence on the White House office.
But Schmidt's use of the fellows program at OSTP appears to be just a small part of a much broader effort to influence key government offices. Schmidt is a primary benefactor of a Federation of American Scientists effort that has placed at least 24 fellows in influential government posts, many of which align with Eric Schmidt's private financial interests.
In a statement posted after the Politico report, Schmidt Futures said it supported the OSTP employees through a "talent hub" set up by the Federation of American Scientists in 2021. This appears to refer to a talent hub launched that year by FAS's Day One Project, a "platform for policy entrepreneurship" intended to help the incoming Biden administration. Emails obtained by Politico refer to the Schmidt-funded employees as "Day One" fellows.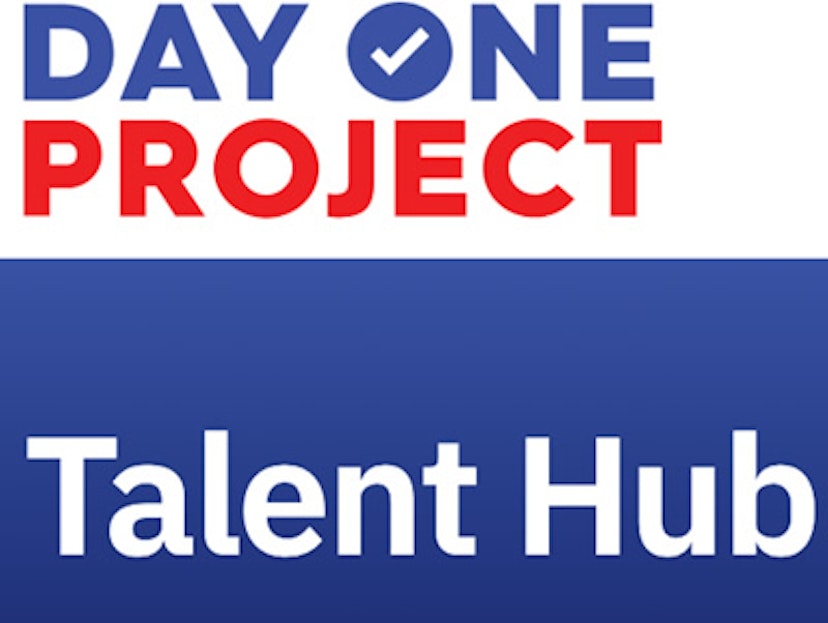 According to its website, the Day One Project Talent Hub "leverages existing federal hiring mechanisms and authorities to place Impact Fellows into places of critical need across government." These hiring mechanisms include the Intergovernmental Personnel Act (IPA) Mobility Program, which is designed to allow the government to hire skilled workers from nonprofits, academic institutions, local governments, and Indian Tribes on a short-term basis.
Schmidt Futures appears to have been focused on exploiting the IPA program for some time. In 2020, Schmidt Futures executive Kumar Garg moderated a workshop sponsored by the Partnership for Public Service on "Potential opportunities and next steps for expanding the use of IPAs to support agency learning agendas." In a 2019 podcast interview, the organization's chief innovation officer, Tom Kalil, described the IPA program as "very underappreciated."
As Kalil noted in the 2019 interview, for-profit companies are ineligible to sponsor IPA fellows. That appears to make it impossible for Schmidt Futures to sponsor IPA fellows directly. Although Schmidt Futures' website refers to the organization as a "philanthropic initiative," it is not registered as a nonprofit. Instead, Schmidt Futures is operated by Futures Action Network, a limited liability company registered in Delaware.
In its statement, Schmidt Futures said it was "just one of 20 organizations or initiatives to contribute to the [Day One Project]." As a for-profit company, Schmidt Futures is not required to disclose its grantees to the IRS, rendering the extent of its relationship with the Day One project opaque. But other public records suggest that Schmidt Futures understated its role in supporting and shaping the Day One Project.

Schmidt Futures appears to be the leading force behind the Day One Project. An article in Issues in Science and Technology states that Schmidt Futures "led" the effort to establish the Day One Project. A biography of the Day One Project's chief of staff lists Schmidt Futures first among the supporters of the project. The 2021 FAS annual report also lists Schmidt Futures first among the organization's funders.
Schmidt Futures also has extensive personnel ties to the Day One Project. Two top Schmidt Futures executives—Kalil, the chief innovation officer, and Garg, then senior director—spoke at the Day One Project launch event, according to a since-removed roundup on the initiative's website. Both Kalil and Garg previously worked for the White House Office of Science and Technology Policy, where Schmidt recently placed allies.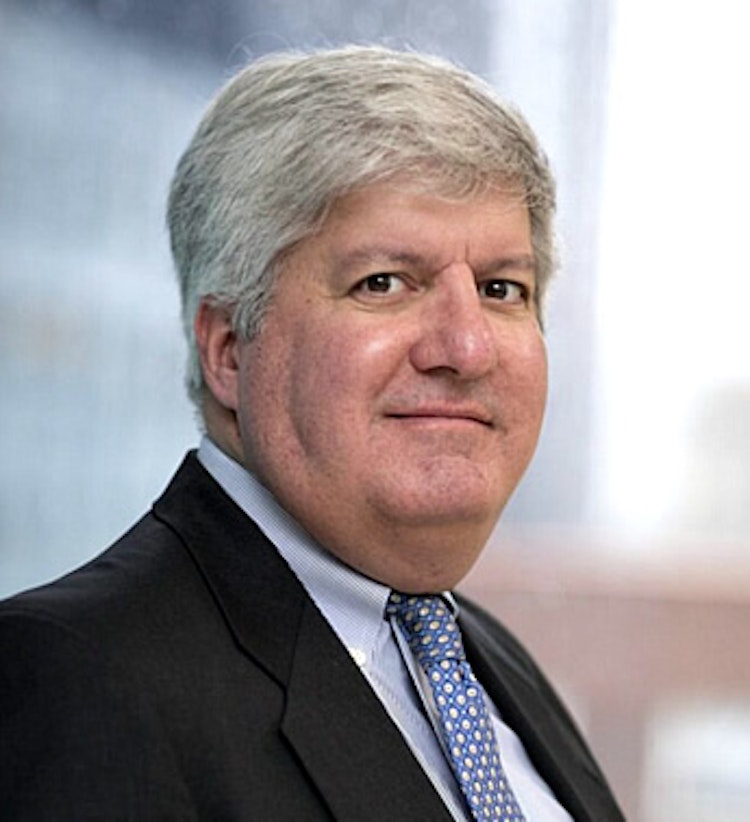 Schmidt associates remained involved in the Day One Project after its launch. The Day One Project website prominently features "Kalil's Corner," an interview series hosted by the Schmidt Futures executive. Adam Marblestone, a Schmidt Futures Innovation Fellow and a fellow with the Federation of American Scientists, is listed as a "contributor" to the Day One Project. A number of the policy papers on the Day One Project's website were written by Schmidt Futures employees or fellows and cross-posted by Schmidt-funded entities on their own websites.
Schmidt also has close ties to the FAS leadership. The chairman of the board of the federation, Gilman Louie, was a member of the NSCAI, which Schmidt chaired, and a consultant to the Defense Innovation Board, which he also led. As TTP first reported, Louie is also leading Schmidt's new investment vehicle, AFF. There are other ties as well. At least two people, Andrew Choi and Neekta Hamidi, appear to have held concurrent fellowships with Schmidt Futures and FAS.
Advancing the Schmidt Agenda
According to FAS' annual report, the Day One Project placed 10 fellows into "high-impact roles" in the federal government through the IPA mobility program and other initiatives in 2021. A separate, more recent roster of impact fellows on the FAS website currently lists 22 people the organization has placed in temporary government positions through the Day One Talent Hub; it is unclear whether the fellows mentioned in the annual report are part of the same group.
But FAS may be understating the extent of the program. An additional fellow linked to Schmidt appears to have been removed from the FAS website around the time Politico published its March 28 story about the billionaire's influence at OSTP. Archived versions of the FAS roster show that the fellow, Jonathan Lipman, was listed as of March 23, but had been removed by March 29. Lipman, who was posted to the General Services Administration, is also an associate product manager at Schmidt Futures. It is unclear how long he has held this role, but archived versions of the Schmidt Futures staff page show that Lipman worked for the group at the same time he served as an FAS impact fellow.
Another fellow was removed from the roster on the FAS website between May 29 and July 20. The fellow, who worked on climate issues at the Department of Energy, has no known connection to Schmidt.
At least two of the fellows on the current list, beyond Lipman and the two OSTP employees mentioned in the Politico report, are closely tied to Schmidt. One FAS impact fellow embedded at the Department of Education, John Whitmer, is listed as a "Schmidt Impact Fellow" in other professional communications. In addition to his fellowship role, Whitmer serves as an adviser to Schmidt Futures. Another impact fellow, Lisa Einstein, also recently held a Schmidt Futures fellowship. Several of the other fellows described in the FAS report are also in positions that align closely with Schmidt's interests.
FAS' 2021 annual report says it placed at least one fellow at the Office of Management and Budget "to strengthen technical hiring in government." Many Schmidt-funded initiatives focus on the hiring of high-tech government workers. For example, Schmidt Futures announced in 2021 that it would provide funding for 400 student interns to be placed at certain federal government agencies through the Partnership for Public Service. One of the available intern tracks focuses on contracting and acquisitions, an area of particular interest to Schmidt, who stands to benefit financially from federal contracts awarded to both Google and a number of startups in which he invests.
The Day One Project also placed at least six fellows at the Department of Energy to support "critical market-based efforts to spur a clean energy revolution." Schmidt has invested in a number of clean energy startups that could benefit from public-private partnerships, including online energy marketplace WattBuy, high energy battery company Amprius, and African solar energy provider PowerGen Renewable Energy (through TomorrowVentures).
The FAS report also says the group placed an unnamed fellow at U.S. Citizenship and Immigration Services to "focus on the intersection of immigration policy and artificial intelligence in advancing the nation's national security and economic growth." Schmidt has frequently argued that the U.S. must both invest heavily in artificial intelligence and admit immigrants with technical expertise in order to maintain the country's competitive edge against China.
Schmidt also stands to gain from this policy proposal through his investment in Rebellion Defense, a startup focused on developing artificial intelligence for defense and national security applications. Rebellion Defense appears to have contracts with USCIS; in a 2020 interview, a software engineer for the company said he first met "some of the Rebellion founding team" while working with the agency on improving immigration processing systems.
Beyond the fellows program, several other Day One Project initiatives appear to reflect Eric Schmidt's heavy influence on the organization. According to the 2021 FAS report, Schmidt Futures provided the funding for a major Day One Project initiative to rethink the Department of Defense's budgeting process. Deliverables for the Schmidt-funded initiative included "a slate of commissioner candidates for the consideration of the appointing officials [and] a slate of candidates for the [defense management] commission's staff."
Schmidt has a well-documented interest in defense spending and staffing. In late 2020, Reuters reported that Schmidt had been making defense personnel recommendations to the incoming Biden administration. Around the same time, Schmidt Futures launched the Center for Digital Talent, a "playbook for the Department of Defense" on "recruiting and hiring tech talent."
The Day One Project also advances proposals for the Department of Commerce that dovetail closely with Schmidt's own interests. The group's website calls upon the Biden administration to "establish a dedicated bioeconomy unit within the Department of Commerce." An April 2022 report by Schmidt Futures took a very similar position, calling for the Department of Commerce to serve as the "federal home to coordinate activities that would support the bioeconomy."
Schmidt Futures invests in bioengineering startups through Convergent Research, which lists Adam Marblestone—a Day One Project contributor and Schmidt Futures and Federation of American Scientists fellow—as its CEO. Schmidt Futures' Tom Kalil is also listed as an adviser to the group.
In the same set of proposals, the Day One Project calls upon the departments of Commerce, Defense, and Energy to establish a "Foundational Tech Fund" modeled after In-Q-Tel that would "use a nonprofit structure to direct government capital towards technology platforms." The Day One Project statement calls upon Congress to fund this initiative at $5 billion a year for 10 years.
As TTP previously reported, Eric Schmidt appears to be heavily involved in the newly formed America's Frontier Fund, a nonprofit venture fund modeled after In-Q-Tel whose primary government clients will include the same three departments.
Schmidt appears to have taken a particular interest in the Department of Commerce. In addition to Schmidt's work with the Day One Project and AFF, Schmidt Futures recently announced that it would fund an internship program through the Partnership for Public Service to place student workers in the Department of Commerce and the Department of Transportation.
Schmidt's interest in the Department of Commerce likely stems from the agency's broad mandate to promote economic competitiveness through information technology. The department houses a new artificial intelligence advisory committee and the National Telecommunications and Information Administration, which oversees rural broadband expansion, 5G adoption, and communications technology supply chain security, all stated interest of Schmidt's.
The Special Competitive Studies Project
Schmidt's expanding influence apparatus also includes the Special Competitive Studies Project (SCSP), a private group he launched after NSCAI dissolved in October 2021 to continue the commission's work.
The SCSP website states that the project is "a 501(c)(3) private foundation located in Arlington, VA," but neither the state of Virginia nor the IRS appear to have nonprofit registrations for SCSP in their public databases.

According to the project's website, the SCSP is modeled after the Rockefeller Special Studies Project, a sweeping initiative intended "to clarify national purposes and objectives" that was launched by Nelson Rockefeller and Henry Kissinger in 1956. Although he does not have a formal role with the SCSP, the 99-year-old Kissinger may have influenced the modern effort. He and Schmidt have co-authored a book and at least one article about artificial intelligence, and Kissinger is quoted in the press release announcing the launch of SCSP. Kissinger spoke at SCSP's second board meeting, in February 2022. And on LinkedIn, an SCSP adviser said that project was "launched by Eric Schmidt and Henry Kissinger."
Schmidt and his wife Wendy sit on the SCSP board of managers, and Ylli Bajraktari, the former NSCAI executive director, is the new organization's CEO. SCSP appears to have absorbed most of the NSCAI staff; at least 13 former NSCAI staffers in addition to Bajraktari now work for SCSP, including former NSCAI Chief of Staff Michael Gable, who now serves as SCSP vice president and chief operating officer. In addition, NSCAI Vice Chair Robert Work, a former deputy secretary of defense, and Michèle Flournoy, a Schmidt ally who is also an AFF director, serve on the SCSP board of advisers.
SCSP says its mission is "to make recommendations to strengthen America's long-term competitiveness for a future where artificial intelligence (AI) and other emerging technologies reshape our national security, economy, and society." In its first newsletter, the group advocated for a "nuanced approach to [AI] regulation" and cautioned against "national regulation FOMO."
The project has the opportunity to directly influence government policymaking around AI through Bajraktari, who was recently appointed to the National Artificial Intelligence Advisory Committee, managed by the Department of Commerce. James Manyika, a Google employee, senior adviser to Schmidt Futures, and co-chair with Schmidt of a $125 million initiative to fund AI innovation, is the vice chair of the committee.
SCSP also appears to maintain ties to Department of Defense, the NSCAI's former home. In June, Bajraktari presented the director of the Joint Artificial Intelligence Center, the office responsible for integrating AI technologies into the Department of Defense, with a "letter of appreciation."
https://www.linkedin.com/in/michael-g-144b35152/
https://www.linkedin.com/in/justinrogerlynch/
https://www.linkedin.com/in/tara-rigler-598b8963/
https://www.linkedin.com/in/katie-stolarczyk-09592519b/
https://www.linkedin.com/in/christopher-kirchhoff/
https://www.linkedin.com/in/christiemlawrence/
https://www.linkedin.com/in/chelsea-holt-44638321b/
https://www.linkedin.com/in/jamie-tomberlin-7776411a2/
https://www.linkedin.com/in/aristotle-vainikos-07a134197/
https://www.linkedin.com/in/rama-g-elluru-33b2493/
https://www.linkedin.com/in/brandonfmckee/
https://www.linkedin.com/in/aponmakha/
https://www.rusi.org/events/open-to-all/advanced-technology-international-partnerships-and-geostrategic-competition