New research by the Tech Transparency Project (TTP) is raising questions about Apple's conduct toward Jamf—and whether it's becoming anti-competitive.
Jamf software, which helps companies manage employees' Apple devices, is ubiquitous in the corporate world. It is exclusive to Apple products and relies on Apple's cooperation to run effectively. But last November, Apple announced it was launching a similar product for small businesses, causing Jamf's stock to plummet as investors reacted to Apple entering the market. Jamf CEO Dean Hager quickly downplayed the idea that Apple Business Essentials posed a threat to his company and said Apple's new offering actually presented Jamf with opportunities for growth.
Still, on Jamf's community message boards, frustrated IT administrators complain that it's getting harder for Jamf to push Apple operating system updates to Macs to patch security holes—one of Jamf's most important functions. This suggests that Apple may be degrading Jamf's functionality, a potentially ominous sign for the smaller company. Developers have accused Apple in the past of undermining apps before introducing an identical feature.
Apple is under growing pressure in Washington as the Justice Department conducts an antitrust investigation of the company and lawmakers move to loosen Apple's tight control over the App Store and ensure it can't favor its own products over others on its platforms.
TTP's findings show that Apple's actions toward Jamf merit close attention from regulators scrutinizing the company's practices. Jamf may represent a new test case for Apple—of how it competes with products that are heavily dependent on its platforms.
Jamf declined to comment for this report but pointed to previous statements by its CEO, Hager, saying that Apple's announcement was expected and that his company welcomed Apple's new product.
Founded in 2002, Minneapolis-based Jamf provides a subscription-based software that helps institutions set up, manage, and secure their employee or student devices.
Jamf co-founder Zach Halmstad came up with the idea of an Apple-exclusive tool for IT administrators in the late 1990s while studying music at the University of Wisconsin Eau Claire. Halmstad noticed a lack of management tools for Apple computers, which were mostly used by musicians and graphic designers at the time. Halmstad teamed up with Chip Pearson, a Minneapolis-based IT consultant, to fill the gap in the market. They named their company after Lazlo Jamf, a character in the cult classic Thomas Pynchon novel Gravity's Rainbow.
When Apple released the first iPhone in 2007, spurring huge consumer market demand for Apple products, Jamf and its Mac-only mantra reaped the benefits of the tech giant's growing popularity. Today, Jamf counts more than 62,000 customers, including nine out of the 10 largest Fortune 500 companies, 15 out of the 15 largest banks in the U.S., 22 of the 25 most valuable global brands, and even Apple itself. The company's revenue last year topped $366 million.
Jamf went public in July 2020, at a time of increasing demand for software to facilitate remote work during the COVID-19 pandemic. The company's shares soared 77% on the day of its IPO, giving it a market value of $5.35 billion at the time.
That upward trajectory, however, ran into headwinds in November 2021, when Apple announced Apple Business Essentials (ABE), a platform that—like Jamf—gives businesses a way to manage their employees' Apple devices. In the days after Apple announced ABE, Jamf's stock plunged more than 30%. 
Apple's ABE, which officially rolled out in March 2022, is currently limited to small businesses with up to 500 employees, and provides only a subset of Jamf's capabilities to its customers. But if Apple decides at some point to offer the product to larger companies with more comprehensive security needs, the company would move into direct competition with Jamf.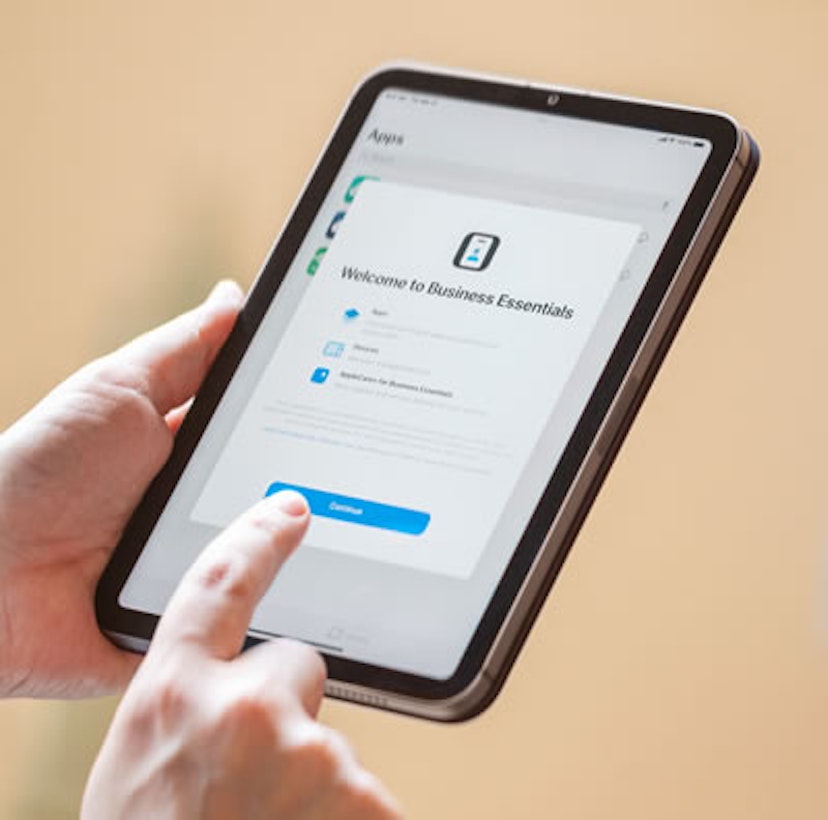 An adversarial relationship with Apple would raise serious concerns about Jamf's survival. Jamf depends on Apple's cooperation for its service to work; its software must be able to interact with Apple's operating systems in order to set up, manage, and secure devices.
Jamf CEO Dean Hager, speaking on an earnings call the day after Apple announced ABE, downplayed the potential threat to his company, saying that the Apple offering was "expected" and has "no overlap with Jamf's identity and access management or device and data protection." He argued that ABE presented Jamf with new opportunities for growth. "When Apple innovates, Jamf celebrates," he said.
An Apple executive, meanwhile, said if a customer is using Jamf, "we're thrilled," adding that "this is not about going after, you know, this market in a way that's trying to be competitive."
However, a review of Jamf's filings with the Securities and Exchange Commission shows the company has struck a more cautious tone with investors, warning that an expansion of ABE could jeopardize its business.
In its annual report for 2021, Jamf said it sees ABE as "limited direct competition" for now, but cautioned that in the future, "Apple could leverage this platform or create other offerings, whether through additional investment or the consolidation of other competitors of ours, to compete more directly with the scale and breadth of product offerings we provide."
Jamf also warned of negative impacts if it can't maintain its current relationship with Apple, saying that "reduced cooperation with Apple may make it more difficult for us to continue to support new releases in a timely manner" and "it could become more difficult to integrate our products with Apple and could reduce or eliminate the sales we expect from Apple as a reseller."
Jamf said its contractual relationships with Apple "can be terminated by Apple at any time with limited advance notice."
Some market watchers have said Apple continues to see Jamf as partner rather than a competitor and have described its stock plunge after the ABE announcement as an overreaction. But others have said Jamf should be concerned about Apple's new product, with one warning that Apple is "coming for them."
A review of recent customer comments on Jamf's community message boards suggests that there's been a breakdown in the way Apple and Jamf work together.
Multiple IT administrators on the message boards complain that one of Jamf's key functions—pushing Apple operating system updates to Macs—has gotten buggy and more complicated, making it harder for them to patch security holes. "The fact that I'm struggling that hard to do something so fundamental baffles me," one customer wrote.
Some Jamf community posts include long threads of people trying to navigate the changes, with one user saying customers should "not have a million hoops to jump through to make it all work," and another calling it "completely unacceptable for an enterprise environment." One customer remarked, "With every release of MacOS, it seems to get worse."
The cause of the problems isn't clear, but some Jamf customers point the finger at Apple, saying software changes by Apple have made it more difficult for Jamf to work as intended:
The sad state of affairs for macOS updates these days is that it's much more complicated to get them done in an automated fashion or without direct user involvement than it ever should be. Blame for this goes squarely on Apple. It's frankly an embarrassment how difficult it is.
At the same time, Apple this summer announced a new operating system feature that will automatically install security fixes for users—the very issue at the heart of these Jamf customer complaints.
Apple's CEO Tim Cook has been vocal about entering the enterprise technology market, describing it as "the mother of all opportunities." And if Apple chooses to fully enter Jamf's turf in this market, it has a well-worn playbook to follow.
In fact, Apple has a long history of undermining app competitors by incorporating their features into its products. Apple does this so often that industry critics coined the term "sherlocking" to describe the practice. The name comes from Apple running the third-party search tool Watson out of business by adding the same functions to its own Sherlock product.
According to Dan Wood, the founder of Karelia Software and Watson's creator, Apple's then-CEO Steve Jobs told him something along the lines of: "You know those handcars, the little machines that people stand on and pump to move along on the train tracks? That's Karelia. Apple is the steam train that owns the tracks."
Since Watson, developers have accused Apple of "sherlocking" other apps and products. According to a report in TechCrunch last year, the list includes "Konfabulator (desktop widgets), iPodderX (podcast manager), Sandvox (app for building websites) and Growl (a notification system for Mac OS X) and, in more recent years, F.lux (blue light reduction tool for screens) Duet and Luna (apps that makes iPad a secondary display), as well as various screen-time-management tools." Judging from Apple's announcements at its recent Worldwide Developers Conference, the company may be about to doom some other apps as well.
Some developers have even complained that Apple has put their apps at a disadvantage before rolling out a nearly identical product or feature.
For example, Tile, which makes a smart tracker that helps users find lost items, told a congressional panel in 2020 that changes to Apple's iOS settings made it difficult for consumers to enable their Tile devices even as Apple offered a pre-installed competing Find My app.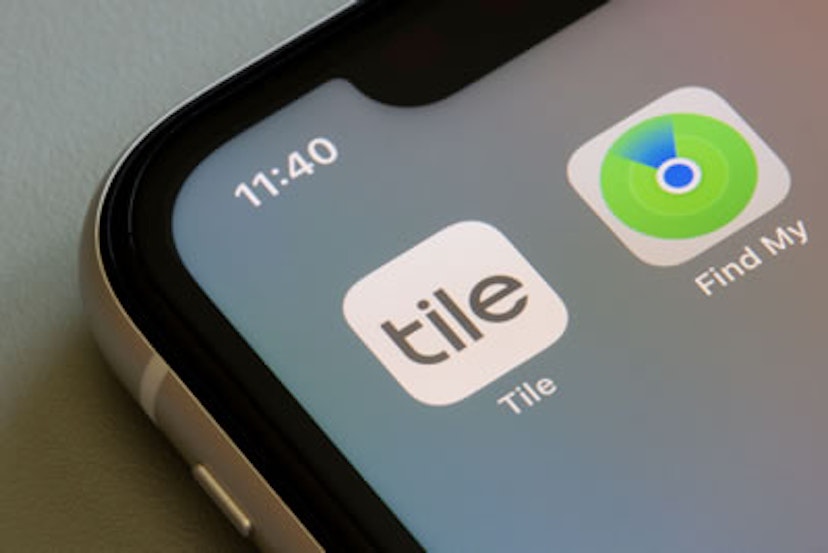 About a year later, Apple introduced a competing hardware product, AirTags, sparking new Tile complaints that Apple had engaged in anti-competitive conduct. Tile's accusations were cited in the House Judiciary antitrust committee's report on competition in digital markets, which found that Apple exercised "monopoly power" over distribution of software on iOS devices.
Responding to Tile, Apple said it has "always embraced competition as the best way to drive great experiences for our customers" and built a platform that "enables third-party developers to thrive."
In another case from late 2015, Apple abruptly shut down f.lux, an app that altered blue light from screens at night, saying the software violated its Developer Program Agreement. A few months later, Apple released iOS 9.3 with the same feature, called Night Shift. Since then, f.lux has been held up as a prime example of Apple's "sherlocking" habit.
JAMF's business is entirely dependent on whether Apple allows them to exist. Apple could very easily choose to break Jamf or drop it entirely. In fact, based on Jamf customer comments, there are signs that Apple may already be making life more difficult for the app. Now that Apple has rolled out a similar product, the tech giant has even more of an incentive to undermine Jamf.
Jamf's dramatic drop in share price suggests the market thinks Apple may be preparing to take over Jamf's turf. Investors are likely aware of Apple's history of putting apps out of business by rolling out similar features. Given that record, regulators should pay careful attention to Apple's future moves with Jamf—which could raise new antitrust concerns.